Feelings
by Michael Bracken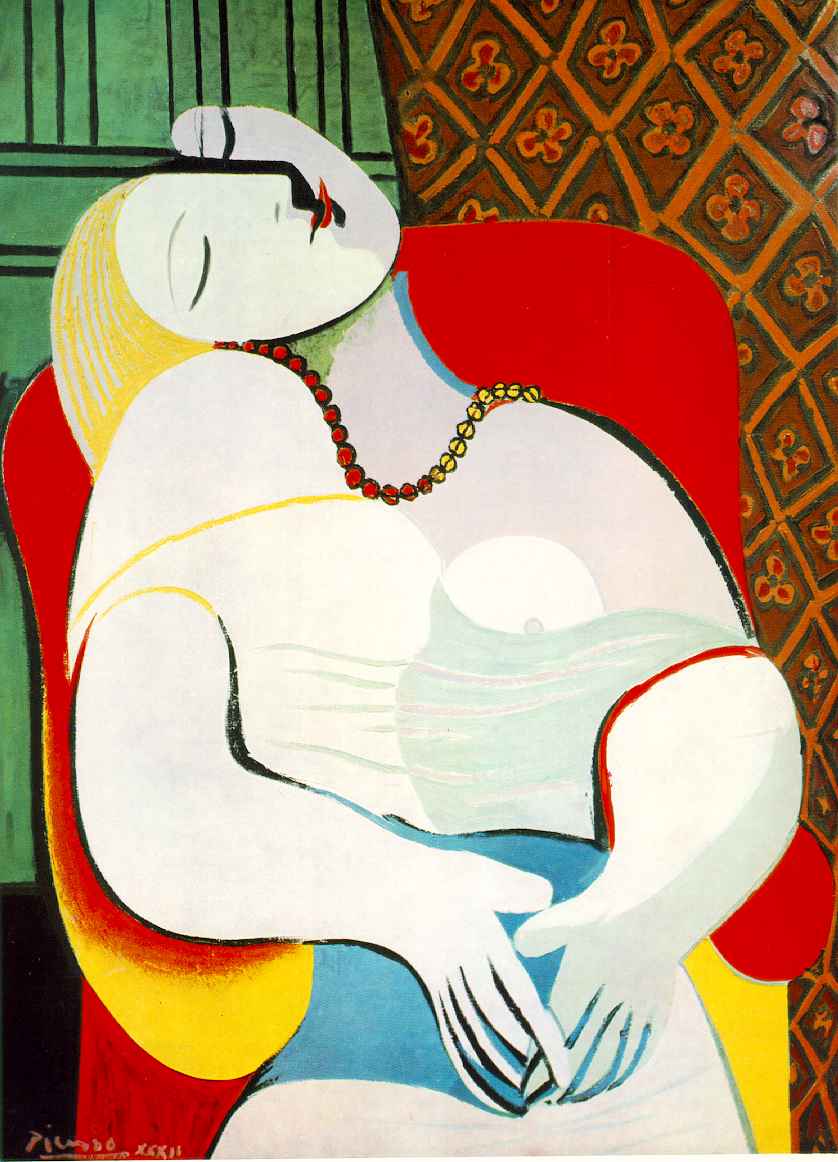 I know Alan loves me because he tells me so. I wish I could tell him how I feel, but I canít. I canít speak. I canít move. I am completely at his mercy.
Iíve loved Alan since the day we met on his porch, but he didnít feel the same about me until later. At first I was just there to serve his needs. As time passed he came to trust me, to talk to me, to tell me his deepest secrets. I learned all about his past relationships, the successes and the failures, but mostly the failures. I never judged him, not the way those other women had, and for that reason alone he came to love me.
I wore a plain brown wrap the day we met, a boxy shift that did not flatter my figure, and Alan threw it away moments after he removed it. He prefers to see me in apparel heís chosen--red silk chemises, black babydolls with matching panties, diaphanous negligees in a dozen pastel colors. I wear them all and I am alluring.
He does my make-up, carefully applying eye shadow and mascara, lipstick and a hint of blush. He arranges my hair just so and tells me I am beautiful. I am beautiful because he makes me beautiful. I am beautiful for him.
This night he pushes aside the covers and places me on his double bed. Then he lies beside me, out of breath from his efforts preparing me for this moment. My hair is perfect, my make-up flawless, and I am wearing Alanís favorite black babydoll, the one with the tie front closure, and I am sans panties.
A sliver of moonlight peeks through the crack in his drapes, providing the only light in the room, enough for me to see the love in his eyes. He strokes my hair, pushes one lock behind my ear, and then kisses my cheek. I should shiver but I canít. I feel everything Alan does but I am unable to react.
He reaches across me and places his right hand on my left breast, only the thin material of the babydoll between his skin and mine. He cups my breast and squeezes it gently. My nipples are always erect, always straining, and he flicks one with the ball of his thumb.
Then he unties the bow holding the babydoll closed and flips aside the diaphanous black material. He kisses my cheek again and draws a long, thin line with the tip of his tongue down my neck and across my chest to my right breast. He takes my swollen nipple in his mouth and he suckles. He does not bite--he never bites--because he knows how much pain it would cause me.
As he suckles my breast, his hand slides down my abdomen, over my bare pubic mound to my female opening. He slips one finger between the soft folds of my lips and quickly finds the hard knot of my clit. He strokes me slowly.
I would writhe beneath his touch if I could, arching my back and crying out for him to stop teasing me. "Take me now!" I want to shout at him, but no sound escapes my lips.
Perhaps Alan understands. He pauses to remove the babydoll so that I am naked and he can admire my body. I would not resist him even if I could, but I do not eat and I hardly weigh a thing, have no muscle tone and am easy to manipulate. He spreads my thighs and kneels between my legs, his erection turgid evidence of his desire. His penis seems so large, but Iíve never known another man in this way and have no point of comparison.
My lover lowers himself onto me, presses the head of his penis against my opening, and pushes into me. I am filled with him, filled with his desire, filled with his love. I want to wrap my legs around his. I want to grab his ass and pull him into me. I want to arch my back and toss my head from side to side and whisper dirty words into his ear, but I cannot.
Alan thrusts into me deeply, his heavy scrotum slapping against me with each powerful thrust. He slides his hands beneath me, under the cheeks of my ass, and lifts my hips as he pounds into me, driving faster and harder until the headboard slaps against the wall. Then he can restrain himself no longer. He drives into me one last time before orgasm wracks him, and for the briefest of moments he has no more control over his body than I have over mine. He collapses atop me, breathless, and whispers the words I long to hear.
"I love you," he says. "I love you."
I want to call out my loverís name, to shout it from the rooftops, to hear it echo back to me from the canyons, to let the world know how much I love this man who took me into his home, who cares for me, who treats me with respect, and who, in his own way, loves me as much as I love him.
But I can do nothing.
Nothing.
My lover rolls off me and holds me in his arms, his breath warm against my cheek until his breathing slows and sleep overtakes him. This is what I have waited for, the few minutes he sleeps after orgasm, when we lie together in silence.
After a time--how long I cannot tell--Alan rises and uses the bathroom. He returns with a warm washcloth and carefully washes me, removing my make-up and ensuring that every part of me, both inside and out, is squeaky-clean. He leaves me on the bed to dry while he showers, and when he returns heís wearing a towel wrapped around his waist.
I long to reach for Alan, to draw him down to me again, to lie beside him and listen as he tells me of his day, but it is not to be. This evening, Alan touches me in a special place, and I let out a long, slow sigh, the only sound Iíve made all night, before he folds me carefully and returns me to my box. Then he slides the box into the back of his closet where I will dream in silence until my lover returns for me.

©2013 by Michael Bracken
---
The author of several books, including All White Girls, Michael Bracken is better known for more than one thousand short stories, including erotic fiction published in Flesh & Blood: Guilty as Sin, Hot Blood: Strange Bedfellows, The Mammoth Book of Best New Erotica, and The Mammoth Book of Erotic Confessions.
---
Art The Dream by Pablo Picasso.