Exotica Contents
The Plan - Felicity Clearwater
"Your eyes opened in surprise, and I watched them closely, as Laura came from the direction of my bedroom. She was wearing a shimmering summer dress and her feet were bare."
Fish - Van Rijn (art) / Words by Annemarie Ryders
"I dreamed of fish, I say. I stare at the ceiling into the dim light. Tons of fish. They are unloaded on the beach. The buckets topple. Thousands of fish squirm above and beneath each other. They twitch, they thrash their tails. I am naked."
disrobing - Lady Dragonfly
"You wander naked into my bedroom where I wait for you, fully clothed, because I love the way you undress me slowly, unbuttoning button by button, unhooking hook by hook, lifting fabric and shifting things and leaving things on, then ripping them off in a moment of urgent passion as you realize that they really are in the way of your intentions."
Acceptance - Nicolas James Hampton
"I mean come on, how many toefuckers can there really be? By now the silent had spoken almost every time I told this story, so the verdict was in. Sometimes people fuck with toes."
In Transit - Shauna M. Greenwood
"His boots are thick black ropes binding his spread legs to my kitchen chair. Torn clothing strewn in haste, his naked body writhes against leather restraints, immobilizing all but his mouth."
The Cat Room - Thomas Kearnes
"I lie on top of your chest. You're neither fit nor fat. You're what men our age come to realize as attainable, after the hard-bodied and hard-souled boys of our past reveal themselves as oases borne of no one's imagination but their own."
Wow. Wolf. - L.A. Madison
"Savage, messy. She could just imagine how it felt."
Mint Condition, Original Packaging - Till Ackermann
"I took myself in hand, to demonstrate, and she gave a little cry, shocked at how roughly I treated it, staring and yet embarrassed by her curiosity, but unable to look away."
Desire, Desire, Desire - L.A. Madison
"When I ate my breakfast of broiled tomatoes and bacon-fried eggs, read the political cartoons, you tugged at me. Interrupted with dreams of me sitting on your hips, naked, leaning over to kiss your lips, you inside me."
Lex is for Lovers - Tony Monroe
"Sally had two U's. She hated them without a Q. Well, F-u-c-k then, a lousy score without a double, 15, but wait a minute..."
Cuntionary/Repent at Your Leisure (or The Folklore of Hell) - reviewed by Jean Roberta
A glimpse of what human culture would look like if feminism as a secular political reform movement had changed traditional spiritual beliefs.
Lily Lick's Love Signs for November 2010 - astrology
"Let's all traipse naked thru the meadow and make love in the afternoon sun; our come-filled oohs and ahhs floating skyward to become stars at darkening dusk."
Technicolor Bee Dreams - Gina Marie
"The queen's pussy, my dark nest cavity, is warm against the rain. I am shivering with need as he strokes every inch of my nectar-sweetened folds, juice pooling just below my ass until I am literally drenched with desire."
Erotic Epistle - L.A. Madison
"She thinks of a letter she would send one day, running her forefinger in the wet between her legs, spreading it in a line on the page for someone who would recognize it."
TaxiCab Confessional - Lilly Dangeroux
"He began whispering words -- snippets of his story. As I let his words flow over me, I felt myself getting aroused despite my earlier reservations."
Reading Time - Harold Mancock
"His smell still consumes our area and it makes me think that he has trapped me in a bubble of his scent, as though he were some mythical beast luring me in with smell like the Sirens did with their enchanting sound."
Her Room - Jennifer Aarons
"Her ex-husband painted the room a dark eggplant color before he left for good. Holly moved the bed to the corner of the bedroom as soon she heard the front door click behind him."
Greedy Grape - Susanne Mathies
"The sweetest aroma arises next to my stem joint, where the biggest of my sisters has turned deep ruby. Her plump bottom nudges my stem."
Spouting - Salome Wilde
"In a way, every time a human makes a pot of tea, every pot in the world is having an orgasm."
2 Personal Ads - Audinx Oberon
"Would like to eat your vegetarian pussy. Vegetarian (lacto-ovo welcome)."
Dave's High School Graduation Gift To Himself - Steve Meador
"For a couple months he began the tale with exactly the same words -- The room smelled like orgasm."
Seedy Strawberry - Susanne Mathies
"Sweet Rosa is hanging heavier now from her slender stem. Turmoil of new juice inside her, pumping plumpness into her cheeks, sunshine pampering her glowing redness."
make it memorable - Max Cherven
"that's what she met me at the door with, those words, that command: 'make it memorable.' she greeted me with that, and her lovely camisole that went to just below the curve of her delectable ass"
First Day of Summer - Sarah Hicks
"The grass was soft and fragrant, the warm wind caressed her thighs like a lover's hot breath moving slowly up her body."
Experiencing Turbulence - Jaime Cooper
"Noses and eyebrows wrinkle in an attempt to discern the known and unknown scents, one of his load, and the other of chocolate brownies warming for the lucky ones in First Class."
Peach the Passionate - Susanne Mathies
"With a graceful swing, I hurl my sleek self over next to you, settling gently on a branch. Our two downy skins just barely touch. I sway a little, but you have turned arctic."
Roving Rhubarb - Susanne Mathies
"His thick stem is touching mine all the way now, bottom to top. I know I should stop now, escape to safety. But I cannot let go of Ruby, our two rods glued together in gooey passion."
Party On - Troy Seate
"Everywhere the boys looked, it was a cluster-fuck. The cops were letting a lot of things slide. Girls were exposing their breasts from one end of the square to the other."
Blow - Marina St. Clare
"I wrap my embouchure around his cock and take him in. At first, I'm tentative, careful not to get in his way or disturb his rhythm. I'm fascinated that he thinks he's going to continue to play that horn during this."
As Heard on Howard Stern - Dennis Mahagin
"We need them...those fucking A rest arias...sometimes, it's so wonderful, even in winter, to lie down on a grassy hilltop in a rest stop, breathing in the frosty oxygen, under a cold array of stars."
Pining Pineapple - Susanne Mathies
"Plumpness pleases me. Being plump myself, I know what to look for, and I find it."
Valentine Coupons - J. Sherwood
"Jeffrey, had become the top ranked contender -- probably in the whole country, she thought -- with Gold Cup quality in each performance."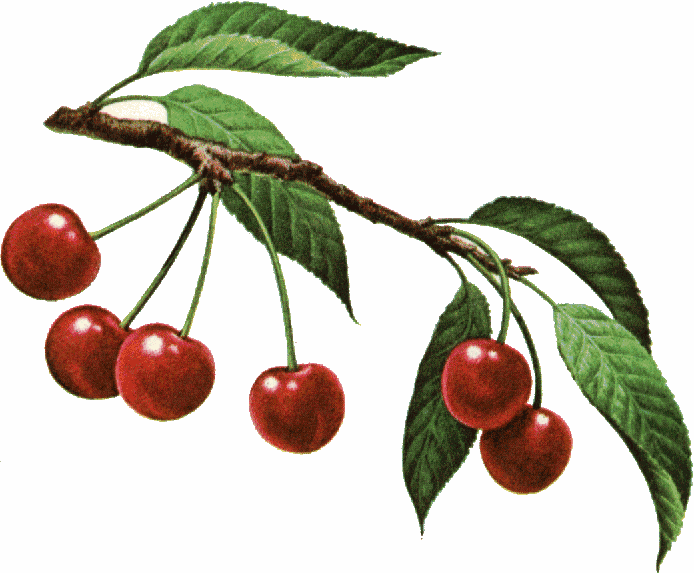 Grasping Raspberrry - Susanne Mathies
"As if by magic, his bulging berry rises up to mine. I collect my strength. This is the moment I have been waiting for."
The Young Chinese Violin Master - J. Sherwood
"Sometimes when Melissa was being eaten out she heard organ music in her head, usually early eighteen-century works like Johann Sebastian Bach's Toccata and Fugue in D Minor."
Sol - Lana Fox
"He's peeling down my top so my bare breasts press right onto the beans -- this is the coffee I'll later scoop up with such duty, serving customers bags of French roast, building the family business...family, all for family"
Borrowing - Chloe Simonne
"I borrow him while you're away. While you're giving a lecture on art history in Washington, D.C, while you're visiting your parents for your birthday in Pennsylvania."
2009
Glorious Gooseberry - Susanne Mathies
"He has started moving in a rhythm of his own now, gyrating slowly, making sure to brush against me during every circle. Jade green being lit by orange sparks, sunlight gloating on his skin, heating his pulp."
Fucking for Art - Lilly Dangeroux
"I moved the accent light, and then I slowly walked around them to snap a few more shots. I instructed him to slowly penetrate her almost to the hilt and then lean his body backward."
I Tape Record Our Orgasms - Chloe Simonne
"We play the tape back in the morning on speed control. He sounds like The Hulk on slow and Mighty Mouse on fast. We laugh and laugh..."
Cheeky Cherry - Susanne Mathies
"We watch their gleaming round bodies gyrating in unison, twinkling at us. We feel our protective leaves rustling. Fresh green descending, cooling."
Reflections from the Art Museum - Jeremy Edwards
"I soon discovered the thrill of being one layer closer to nakedness among the artworks. I felt I could see the colors and definition better, as if the panties had acted like a semi-opaque blindfold all those years."
Boozing Blueberry - Susanne Mathies
"My juice is flowing, faster, thinner, redder, hotter. It's starting now, just below my crown. I'm fermenting...prickling fluid...if I got a sun ray now, I might be bursting."
The Proper Care and Feeding of A Wife - Andi Marie
"This happens whenever his cock is in my mouth, or honestly, whenever any cock has been in my mouth. It's like I am broken, or different, wired to get off on sucking cock."
Blame the Radio - Donnie Magazino
"Then came another blonde: A wayward Virgin who danced on that goddamned gondola with hips that circled and swayed in waves that invited you in from the cold."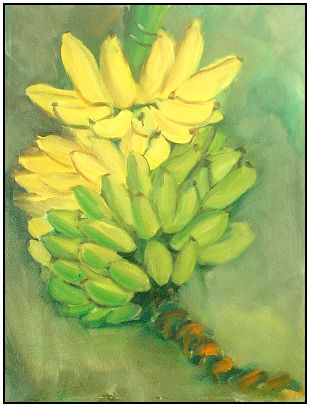 Banana Bunch - Susanne Mathies
"Reluctantly, he rests his hot skin on mine. Fine delicate fabric. Touching, touching more of it. Pressing him, feeling his dainty body heave. I'm sure he's opening now."
Vanessa -- Ordinary Woman #2 - Dale Wilson
"She cut the jeans and tried them on. Nope, not short enough. She cut off more until it seemed as if her ass cheeks were barely covered, and if she bent over, they were hardly covered at all."
Three Variations on Susan - Kirsty Logan
"When I get off the plane I have a text message from Suse: I'm going to Berlin for a few days, do you want to go out for a drink when I get back to Glasgow? The thought crosses my mind that she is stalking me across Western Europe, but I decide that she's hot and I don't care."
Writer's Lust - Rebekah Russell
"I need to write. The urge is driving me insane, setting my teeth on edge, stirring an ache in my heart, and lower...much lower."
Teresa - Dale Wilson
"She couldn't believe her eyes. The woman had just hand-fucked herself to an orgasm right in the store."
Get that, it might be the phone - Mike Whitney
"Pudenda? Who says pudenda?"
Languorous Lychee - Susanne Mathies
"We sway together, gently sucking musky sap. Lee slurps noisily, she cannot hold back. We feel her dusky red berry growing stiff, gently shaking with delight."
Pussy, prose, and loneliness - Steve Calamars
"Kafka fucks Bettie Page. She is bent over a small dark wood desk. Her skirt is pulled up and her black lace panties are pulled to the side."
Sex SW - Jamie Stayhouse
"By the time the band finished the first song to raucous applause, my thong was somewhere on the floor, my shirt open, my bra unsnapped in front and dangling down my arms. My hips were bucking in time with the tongue between my legs."
My Little Pony - Elise Hepner
"The straps had just been shined. Polish smell giving way to something older, primal. Heard the metal clasp rasp into place. The man bent down to run the whip along her sweet cunt."
Being Me - by Ann Greene
"What am I to you? Are you actually interested in me, or am I just a fuck on the side?"
Adam and Eve Reading (almost) Quietly in the Bathroom - by Christopher K. Miller
"Charles tiptoes up behind Linda, who is leaning over the bathroom sink's countertop reading some Year's Best Erotica anthology."
Plasticity - by Salome Wilde
"when I slipped my tongue up hard between those creamy tender plastic thighs, the pitch raised and I realized, without a doubt, that it was Barbie herself who was moaning."
The Fabric - by Jeremy Edwards
"And you know that sizzle you get from meeting someone's gaze, just for an instant, at that sweet spot in the middle of a bout of shared laughter...when you nearly forget what you're laughing about?"
I Shot Myself -- fine art self-portraits
Fine art self-portraits by diverse women.
Le Pain - by Daisy James
"It was then that he gave her what she came for in this small shop in the Tenth Arrondissement of Paris. The small orbs of her ass stung with each strike of the breadboard."
Kind Girls - nude fine art photography
Double the beauty, the color, and the imagination.
Skin Against Skin - by Penelope Friday
"They were kissing; kissing as only two men could, their bodies hard and tight against each other, the pressure of the kiss painful, even punishing."
Blind Date - Mel Bosworth
"Nineteen, maybe twenty. Here in front of me, just for me. Brunette, bony shoulders, blue eyes, contacts. Small features, tidy. On her knees, naked, tits, hardwood floors, pink."
jaden loves me - by K.M. Fields
"I know her love by the way she gently slides me into her mouth. At night I am awakened by a gentle tugging on my penis, by the softness of jaden's lips, the dancing of her tongue, and warm wetness engulfing me."
The Pretty Pussy - by K.R. Silkenvoice
"I like to think my pussy has gotten better-looking with age."
High Romantic Cabin Fever - by Dennis Mahagin
"When we got back to the toasty-warm billiards emporium, the bisexual lady shooters quickly stripped shivering Keats down, tugging his sopping pantaloons around his ankles."
Kata - by Kit Oxrider
"Like any good teacher, he urges me to master one level before progressing to the next, the insect world, in this case, before the reptilian."
What's It Going To Be, Baby? - Shayla Davis
"So, I think I should strip for you. You keep moaning about me taking my clothes off too quickly."
Letting Go - by Julia Freeman
"Tonight all I can think about is you; you, as you pull up your dress to show me your stockings, the creamy texture of your pale thighs next to the oyster coloured lace."
A Comparison of Play Things - by John Reoli
"Mattel, Hasbro, Fisher Price, and Legos have yet to design a toy better than a cock."
You Can Tie Me Up - by Mariella Messenger
"You can tie me up, if it will make you feel better, you offer, smiling sweetly."
2008
Christmas Kisses - art (12/24/08)
Wishes for an erotic holiday.
Unseen Art - (12/10/08)
Luscious playing women.
Procession - by Mark Joseph Kiewlak (12/03/08)
"Space was vast, and could not be filled by empty hearts. There was no harm in sharing her shuttle, Odelphia thought, warm bodies in close proximity across a starry void."
She Never Changes - Ron Diggs (12/17/08)
"She never changes, always entices, this pen-and-ink woman by the light switch in my bedroom."
Unseen Art - (12/10/08)
Luscious playing women.
Procession - by Mark Joseph Kiewlak (12/03/08)
"Space was vast, and could not be filled by empty hearts. There was no harm in sharing her shuttle, Odelphia thought, warm bodies in close proximity across a starry void."
My Vagina is Not Deserving of a Monologue - by Pallavi Mehra (11/26/08)
"Like a nose, an eye, a baby toe, an armpit, my vagina is simply a body part and it definitely is not deserving of a monologue."
Listening - Max Cherven (11/19/08)
"Later, upon return, I look at every woman in the lobby, thinking: is it you? is it you I was almost fucking? Wanting to so, so much. Are you my secret lover?"
Still Waters Run Deep - by Nina Bingham (11/12/08)
"She is bound now before me, spread eagle in my bed face down. Two pillows delicately placed under her hips raise her dripping pussy and vulnerable ass to my mercy."
Shades of Love - art by Amanda Fox (11/05/08)
Photography, collage, and digital art combine to represent the erotic.
Chasing Sarah - by Donna George Storey (10/29/08)
"Flustered, I looked up at the woman's face -- and what should I see but a smiling, square-jawed face, rimless rectangular glasses, and crisp, sculpted brunette hair. It was Sarah Palin and she was gazing down at me in the most seductive way.Oh my god, Sarah Palin is a lesbian!
Traversed By His Longing - by Marina Kris (10/29/08)
"Bare feet lace bare feet across the damp mattress. baby it murmurs in the back of my brain, baby where already I can feel it hurricane hum as we toss and take, as we writhe. He does not reach for the packet in our bedside table, I do not remind him."
I miss you - Navaeh Edwards (10/22/08)
"The soft pitter-patter of a drum and the sensual vocals of a woman in love rise above the splashing as my fingers dance in the water, trace patterns across my rounded belly."
Jalissa Au Jus - by J. Sherwood (10/15/08)
"Her prime rib was like no other prime rib in Vallarta. The meat, almost always served medium rare, was more tender, more tasty than the mind can imagine. It was like every woman you have ever loved. It arrived on your plate with its legs spread, so to speak, pink, soaking in its own exotic juices."
Erotica Mystique - art (10/08/08)
A fusion of digital art and photography, combining great sensual photographs with the world of color.
The Fantasy - by Patricia Wong (10/01/08)
"He took off his shirt and underwear and hopped on the bed -- a naked 59 year old Chinese man with thick glasses and a long erect penis aflame because his wife was an object of desire to a Caucasian."
Eros - Larry D. Thomas (09/24/08)
Are orgasms truly as enslaving to the body as heroin and cocaine? Read this extraordinary erotic chapbook from the Texas State Poet Laureate.
Pinstripes - by ADR Forte (09/10/08)
"During summer it gets hot in here. Sweat trickles down her spine as she kneels and inhales the laundry scent of clean pinstripes. Imagines she's kneeling at his feet, sucking his hard cock."
Threshold - by Elizabeth Vongvisith (09/03/08)
"I can hear the being's petals working against my hardened clit with a soft, wet sound, bringing me to a blind, shuddering orgasm that leaves the rainforest momentarily silent after my wild cries."
Podcast: Questions About Getting into Kink - Mistress Matisse (08/27/08)
The amazing Mistress Matisse gives wise advice.
Perfect Pussies - by Janice Callisa (08/13/08)
"The feel of Gloria's claws on my thigh mix with the vibrating pulse on my clit. We are free, we can fly, we have more than nine lives and they are all meant for sex."
Chrysalis - Mark Joseph Kiewlak (07/30/08)
"She held in her mind simultaneously all the visions of herself sprawled upon rocks, laid out in meadows, every arch of her back, every scream let loose when she just couldn't keep the passion inside anymore."
Marking Her Territory - by Hayley MacDonald (07/23/08)
"With vibe and lube in hand she went to a patch of floor that was lit by the lights of the city beyond her windows. Lying on her back with the vibe next to her, Janet felt her bones settle into the floor -- the wood's solid embrace of her body."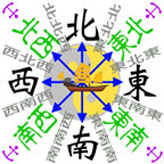 The Year of Fucking Badly - by Susannah Indigo (07/16/08)
"Holy shit, I think I've wandered into a meeting of OverFuckers Anonymous."
Lucid Dreaming - Dean Johnson (07/09/08)
"Time and space is the enemy of the obsessive mind. Even across the miles I wake in the middle of the night with shudders of delight and wonder if your hands are in the same place as mine, caressing those parts that I let you own."
The History of Her Tongue - Shaun Levin (07/02/08)
"The question is: Do you spit or swallow? That's what taste buds are for. When it comes to semen, one's choice has little to do with taste."
Green Eyes - by Annika Jones (06/25/08)
"I want to feel your clit on my tongue. She stops eating and stares at me."
The Endless End - by Mark Joseph Kiewlak (06/18/08)
"Now we as a species were leaving behind the corporeal aspects of existence forever. This was the last night of flesh. The last time for making love."
Pillow Talk - Mike Whitney (06/11/08)
"So he lied, and smiled, having also learned the best lies are simple, infrequent, and should always end with a smile into the eyes of the trusting inquirer."
One Button - Tiffany Rice (06/04/08)
"Your tie hangs loosely from your neck as you speak intently to someone on the phone, someone who can't see your undone button and the beginnings of your five o'clock shadow."
Chicken Skin - by Tammy Kenward (05/21/08)
"Before I knew it, he had his pants down to his ankles and his ass in my face. I really wasn't expecting to have my soup with a side order of ass crack."
Masturbation Celebration II (05/14/08)
Ten artists whose work exalts the beauty of sexuality and the wonder of masturbation.
To the Edge - Yeva Wiest (05/07/08)
"I knew that I was never going to climax unless I could get those two lovelies into a dry bed. I got out of the tub and toweled off, trying to think of a way to dry off the other members of my ménage a trois."
Obsession Art (04/23/08)
Vintage and mysterious erotic art.
In the Dark - by Ozymandias Rocks (04/16/08)
"Dinner finished, wine consumed, blankets are spread over the carpet, pillows on the blankets. The friends undress quietly."
Home Life - by Mark Joseph Kiewlak (04/09/08)
"There was no blindfold. She could open her eyes anytime. Some women did. But this, she felt, would disappoint, would lessen the fantasy."
Sex and Minimalism - John Calvin Hughes (04/02/08)
"Her lips are full and bruised-looking. The thin cotton of her shift clings to the curves of her breasts and hips."
Alison Misses Her Flight - by Donnie Magazino (03/26/08)
"So I licked her more and more and she missed her seven a.m. flight, legs lovingly wrapped around my hungrily thrusting torso at precisely the time she should have been telling the small stern-looking blond that no, her bags contained no perishable items or bombs.""
Engineers and Astronauts - by Jacqueline Applebee (03/19/08)
"I am an astronaut. I can travel faster than the speed of sound. And while I'm not the first woman to go into space, I'm sure I'm the first one to do it buck-naked."
Naked Chicks on Post-It Notes (03/12/08)
Erotic miniatures of female beauty.
What You Didn't Do - Annika Jones (03/05/08)
"Turning her so she faces the wall, you grind your pelvis against her in rhythm with your stroking her clit, knowing her naked breasts are pressing into the rough surface of the stone wall."
Naked - by Elizavetta Mora (02/27/08)
"Down, through the heavy night air, I go to my knees naked before him and open my mouth because I know that's what he wants. He steps quickly toward me out of the darkness and strikes my face with his hand."
Almost Scientific - by Kis Lee (02/20/08)
"He kneeled between my legs with his cock in one hand and a bottle of lube in the other. It was his first time trying anal, and it was my first time trying it with him."
She Shoots Men - photography by Vivienne Maricevic (02/13/08)
Fine art photography of the fine male form.
Tolling - Craig Sorenson (02/06/08)
"I see her dark blue Sunday dress draped on the footboard, and her nightgown draped over it. She's never slept without her nightgown. I can't believe she's still here -- still sleeping -- like that."
Morning Prayer - by Elizavetta Mora (01/30/08)
"All the gut-punch injustices of being female in this distorted world simply fell away in that precious moment. And there I was. Unwrapped."

Sex & Adventure Writing Contest Winners (01/30/08)

This is the story of how we begin to remember how clever our writers are, eroticizing the fact that the world is flat and that everyone runs around saying saying peace in seven languages! The winning writers include Charley Moon, Hank Edwards,and Elizabeth Vongvisith.

I Come In Peace - by M. J. Woo (01/23/08)
"They are lighter than air, village boys most of them, blown down from rice fields of immaculate emerald where summer never ends, to spend the currency of their beauty under the hungry lights."
Abbie - by John Calvin Hughes (01/16/08)
"If his eyes are iron, she thought, there must be a magnet in my panties."
Magic - Donna George Storey (01/09/08)
"The man surely has no idea he will change things forever when he takes the woman's left foot in his hand and begins to rub it, slowly, distractedly, in counterpoint to the rantings of his favorite sports' columnist."

---
2007
I Like To Watch #198 - by D.J. Gunn (12/19/07)
"I like to watch, he tells Jacey the day they meet, deep into their Irish coffees at the ski lodge bar. And I never have more than three lovers at one time."
Since You Asked (excerpt) - by Cary Tennis (12/12/07)
"My problem is this: This wonderful man with whom I've shared some amazing moments and do share a phenomenal connection...he's overweight. He's not merely out of shape or a hike and a swim away from fit, he's fat."
Time Enough - Jacqueline Applebee (12/05/07)
"I think the man who slapped me is called Max, and the one I'm kissing is Callum."
Love Apples - art by Ursula Vernon (11/28/07)
Fresh and sexy digital art, in the garden.
When I Am Syr - Brandy Bonilla (11/21/07)
"We are a committed lesbian couple living our lives as best we can in the Deep South. When I am me, I am accomodating, sensitive, and maybe a little crazy. But when I am 'Syr,' things change."
Ice - art by Lee Stranahan (11/14/07)
Sensual ice by Lee Stranahan
Sirocco - Angelina Acquista (11/07/07)
"Her hands are slow, soft, nothing like a man's. Fingers, lips, tongue. You shiver. You have never felt any caress so keenly before."

Ode to the Cock - art and poetry by Toni Barca (10/31/07)
An ode to the cock.
Summer of Love in a Pink Dress - Caroline Wolfe (10/24/07)
"The pink dress becomes my weekend and after-work favorite. I mow the lawn in it, cook meals, take the dogs for walks, and sit out on the deck after sundown catching the breeze while listening to late summer frogs. My husband reaches out and touches me often."
Existential Wendell - Jeremy Edwards (10/03/07)
"He kisses it. The sweaty flesh of her ass cheeks smells faintly and deliciously of coffee, in counterpoint to the intimate fragrance of alcohol on her breath. This is a well-balanced woman, Wendell thinks."
The Grudge - Jack Dean (09/26/07)
"Well, I walked. What she did was something totally different. Her ass was perfectly round inside her black slacks, and it moved in ways that screamed for a body to pound against it."
Consonance - DJ Maze (09/19/07)
"Barely awake, white T-shirt pushed up above his nipples, knees pushed up behind his ears. James shoving into him, some immense and inevitable tide, stealing shore and breath."
Red Leatherette - Valentina Bonnaire (09/12/07)
"There was something about her that drew them, one by one, closer and closer, and she felt their eyes on her like savages ready to take something apart."
La Petite Mort - Will Santillo (09/05/07)
Erotic Art Photography
Grey Irish Mornings - Philip Umbrino (08/29/07)
"The water ran down her skin and caused it to shimmer. My thoughts flashed to my wife, no doubt still reading the travel guide in the room."
Holding our Own - C.C. Havens (08/22/07)
"I roll my shoulders back and push my chest forward and up to Sun, opening my heart to him as I begin to pulse my clit against the hardness of the wood deck beneath my mat."
Light Sabre Love - Sarah A. Peterson (08/15/07)
"R2D2 is smooshed up with Superman as I wind my arms around his back."
Terminally Curious - Elazarus Wills (08/08/07)
"The sex was apocalyptic, the kind Albert imagined people would have with one another if they thought that the world was ending within the week. Shameless."
The Proposition - art and poetry by Toni Barca (08/01/07)
"My tongue will Odyssey across the map of you..."
Making Up - Sue Wolfsong (07/25/07)
"I am wearing a red plaid skirt that comes almost to my ankles, flat-heeled ballet slipper shoes and a white long-sleeved shirt with tucks that buttons down the front. My long straight hair is pulled back in a ponytail and you tell me that I look like a school girl."
Buda - Sarah Parr (07/18/07)
"We stood there, his hands on the window frame and his head bent looking at me as I stood with my back in the rain, hands on his ass, making him come into the thunder."
Attune to You - Laurence Doyen (07/11/07)
"He could not recall. A woman, slender, attractive and Asian was rocking to and fro where she perched atop his waist. He was in a bedroom with someone's photos on the walls and clothing visible through an open closet door. But he could not begin to explain how either one of them had gotten there."
Skirt - Kat Cox (07/04/07)
"we stood face to face in the musty back alley behind the pub, our hot whiskey breaths commingling in white eighty-proof puffs"
Encounter at the Fire - Sue Wolfsong (06/27/07)
"She started to circle, facing the fire -- the heat gently warming the front of her body. Her feet kept pace with the drums, the bells around her ankles echoing the beat which grew faster and faster. A state of passion was induced in her by the night and the insistent rhythm, and her quick breathing rivaled the fire's heat."
Dreamy Offering - Ana Star (06/13/07)
"She kisses me as she rocks her body back and forth, each time sinking deeper into me. I examine her closely and occasionally see a man with long black hair, dark olive skin, and magnetic eyes, black as night, lying on top of me."
Curved Slightly, Like a Question Mark - Kim Wright (06/06/07)
"You've become invisible. You can walk down the street holding hands with your lover and no one notices the handcuffs at your wrists."
Magic Feeling - Valentina Bonnaire (05/30/07)
"For a very long moment his forefingers had plunged themselves into the centers of her palms. When her fingers curled involuntarily around him like petals around stamens, Cerise realized she had gotten very wet, lying in the darkness behind her closed eyes. His forefingers were like miniature penises in her hands."
Sex & Spirituality Contest - (05/23/07)
And the winners are...Roy Mitchel, Teresa Lamai, Circe, and Remittance Girl!
Swinging, Beautifully - fine art (05/09/07)
Is there anything lovlier than a redhead in a tree?
Revelations - Emily Bingham (05/02/07)
"I come out of my Bible-induced haze in time to see an impeccably dressed male form just as he turns the corner around the nearest stack."
A Note - Alexandria Day (04/25/07)
"You looked beautiful last night nursing the baby. I know your breasts are meant to be functional right now, but I find their fullness erotic and irresistible."
Poor Little Barry - Greg Gerke (04/18/07)
"One night he puts his fusty penis on the planchette of an Ouija board and it instantaneously shoots to M, never to choose another letter."
The Bookstore on a Rainy Afternoon - Maria Williamson (04/11/07)
"When I look up I can see you staring at me. You hold my long hair out of the way to better see what I am doing, and your hands are trembling ever so slightly."
Samson's Tale - Shandrice Dixon (04/04/07)
"Your lips move again, from my neck, down my chest, pausing to suck my nipples. That soft shit doesn't work with me, and you know it."
Silk Stockings - Carol Siddons (03/28/07)
"Her breast could just be seen as her uniform fell forward, and as my eyes drifted down and took in the glistening mounds, she felt my eyes on her and a pink blush slowly crept up her cheeks."
Beauty in the Curves - Will Henshall (03/21/07)
Sexuality curves through all sizes.
How to Manage Your Boss - Joshua James Madison (03/07/07)
"When Alicia wears a skirt, showing those smooth, lithe legs, I know what it means. It means she wants to provide easy access."
Three Fingers, Four - Aria Braverman (02/28/07)
"Three fingers, four, ready for more -- he says he dreams every night that we ride on the edge of a knife, traversing our demons only by holding tight as we fly down the hills of our need."
Fine Art Nudes - Craig Morey (02/21/07)
Fine art nudes from a master.
Shiny Things - Kathryn O'Halloran (02/14/07)
"Maybe it's a fantasy Alice has bought to life. The Ruby Slipper bar in a field of poppies; floats of drag queens and tinsel -- a mardi gras parade every hour on the hour; rainbow carousels, magic mirrors that shimmer with absurd beauty."
Dream State - Tyger Valverde (02/07/07)
"Last night I dreamed I kissed Oprah Winfrey. Not just a quick, friendly peck on the cheek, but a deep down, tonsil-tickling, sloppy-wet lesbian kiss."
Pole Dancer - Leslie Rose (01/31/07)
"I realize now why I was so nervous. I'm finally admitting to myself that watching these women dance makes me wet."
art - Thomas M. Kurek (01/24/07)
Art that can stop time.
Possession #1: Desire - Kell Brannon (01/17/07)
"They have been in this trance for a week. They cancel appointments, lie to friends and lovers, scramble to stop the mad whirl of space and time."
The Mad Capper - Rusty Cuffs (01/10/07)
"You would hang around in the hope of getting a vicarious thrill by watching some twisted dude shell out six bucks for the privilege of pressing his lips against the painted adhesive tape."
Possession (verb) - Rick Roberts (01/03/07)
"You take your nipple into your mouth, tasting it for the first time in your life."
---
2006
narcissa - Kat Cox (12/20/06)
i am in heat and i want to score the supple flesh of a man's bare back with my short nails while he pummels me punishes me pushes himself into me into me into me and talks the whole time in a low and breathless voice
Hippie Goddesses - (12/13/06)
Beautiful new hippie goddesses for the holidays.
This is not safe sex - Jen Cross (12/06/06)
"Your fingers ripple across my skin, lavalike, my flesh becomes pale and reflective, all of me undulating there in my perfectly sensible post-orgasmic repose, and I become ravenous, wanting to take you inside like a nuance, a minuet of hope."
Chloe - Thea K. Scott (11/29/06)
"She sinks to her knees before him, slips the condom on with her lips, feels his erection as it grows, fills her mouth. His face registers surprise at the intense goodness of it, and his eyes close in pleasure."
I Have the Power - Toni Barca (11/22/06)
Art that represents the women who survive breast cancer and a mastectomy, who then return to interact with their lovers.
Shore Lands - Maggie Shurtleff (11/15/06)
"Knowing you are just there at the very top, I suck in your fat clit. Pull it into the heat of my mouth -- tongue swirling about it -- cradling your clit in the valley of my tongue. Each taste bud soaking up every morsel of its sweetness."
Craving Dark Chocolate - Cheryl B. Sellers (10/25/06)
"Working us hard, he now withdraws and lays me down for his final joy; I do so love when I can feel the almonds in his double fudge sacs rubbing against my chocolate lickety split. Rocking me now slow and easy, for he is not trying to make a chocolate milk shake."
Rapture in Paris: Three Scenes of the Left Bank - Jay Lawrence (10/11/06)
"On Le Metro, the Paris Underground, it is relatively easy to have sex during rush hours."
Toy - Ami M. Doehring (10/04/06)
"i'm at the end of a long leash & she rubs the fringes of her sleeve over my lips, when i would die for just a kiss. my collar is cinched a bit too tight around my neck & she gives it a little tug & i choke back my words."
Erotic Art and poetry - Toni Barca (09/27/06)
Queen Dido's gift?
A Dream of Ravens - Elazarus Wills (09/20/06)
"The raven tips its head and regards the nude sleeping woman on her bed of stone. A short distance below her the trickle of water flows into a natural stone basin ringed with cattails, rushes, and one young cottonwood tree."
The Falls - Stephen Fuller (09/13/06)
"She was expecting a complete stranger. Silly sit-com plots streamed through her Norman-Bates-derived imagination. Was horror commonplace before Hitchcock?"
The Anniversary - Morgan Case (09/06/06)
"Over dinner it's a crisp chenin blanc. This one you say is lively and flashy, like firecrackers skipping over your tongue, sherbet and watermelons. As the lens closes in I watch your far-away lips, glossy and flirtatious. You roll the words around and play with them like grapeskins on your tongue."
Erotic Art - Georgie Tier (08/30/06)
Buddhas and booty from an artist who favors girls on top.
Late Night Decisions - Nolan Whyte (08/23/06)
"The panties being white must be intentionally ironic on her part, because innocent she ain't, all soft blonde hair, hard blue eyes and soft/hard body, and I'm not sure because my head starts to spin from the weed, but is it possible the cab is traveling through time as well as space?"
Beta Reader - Jason Andrew (08/16/06)
"You were a good girl, and so I'm going to reward you by reading this story to you. Of course, it comes with a price. If I notice a typo or have to stop to make a note, I'm going to have to spank your ass."
Honey Bunny - Kim Rooney (08/09/06)
"On their first night together, Bea wrapped Bunny in a peach, fluff-textured towel. A muffled softness fell. It kept falling. They both were falling, deeper into the peach and the fluff. Then Bunny dropped to the bedroom floor."
switch - Ami M. Doehring (08/02/06)
"i hear the click of her knife opening, as she uses it to slice my shirt open from the bottom to the collar, tracing her knife just enough up my spine for me to feel the power that she wields."
Dinner - Hilary Jaye (07/19/06)
"Steven never allowed margarine in the house. He compared it to watching porn with the cocks and pussies all deliberately blurred. You told yourself you were digging the sex, but did it really turn you on?"
Casa Azul - Valentine Bonnaire (07/12/06)
"Ariadne's eyes focused on the purple sage plant, while Joe's fingers continued to rub against her, teasing her deliberately. All she wanted to do was fuck him. Now. All she wanted was for him to slip down her pants and take her from behind, and he knew it."
Oyster - Livia Ching (07/05/06)
"Delicately, like a prima ballerina rehearsing her first solo, I taste the salt and vinegar doublet hiding the true flavor of the Malpeque that, only moments ago, was on his half shell."
A Most Unlikely Story - Arien Muzacz (06/28/06)
"I never saw myself with a woman, much less one who's only two years younger than my mother, and yet here I am -- in her bed, in her arms -- and it seems perfectly right."
Erotic Paintings - art by Christine Matsko (06/21/06)
Dreamy, sensuous erotic paintings.
The Ass Pajama Lottery - Jeremy Edwards (06/14/06)
"We do not want her to have to tell me, in so many words, 'I want to be fucked tonight,' or 'I do not want to be fucked tonight.' And so, every night, I simply reach a hand under her ass. This is what she and I have arranged."
sugar - Ami M. Doehring (06/07/06)
"she opens to me, watching me as i inhale deeply of her essence & taste the full effect of her as she burns like sugar on my melting tongue."
Hippie Goddesses (05/31/06)
"I like to watch her. I like to spread my legs and slip my fingers into my damp cunt and stroke myself while I watch her."
She Likes It When I Watch - Cecile Lovell (05/17/06)
"I like to watch her. I like to spread my legs and slip my fingers into my damp cunt and stroke myself while I watch her."
Hardcore Entomology - Ben A. Shaberman (05/10/06)
"While driving down the freeway recently, I noticed a big greenish-yellowish blob on my right windshield wiper. Upon further inspection, I realized it was two grasshoppers mating, doggy-style."
Soaking the Buds of Spring - Anabel Blake (05/03/06)
"Genoa pulled off her shorts and panties and lay in the afternoon sun, exposed. She could not resist lying back on the quilt and spreading her legs for the world to see."
Evolving Beauty - by Eric Boutilier-Brown (04/26/06)
Outdoor nude photography by a master photographer.
To Dance Beneath the Diamond Sky - by Aria Taylor (04/19/06)
"It's just a story that he'll tell me, a glide into the slipstream of arousal, and a goal, the goal of my pleasure. It is almost unbearable, this kind of happiness."
Paper Buddha & Some Ice Cubes - art and poetry by Toni Barca (04/12/06)
Original art and poetry, under a scene of an erotic Buddha.
Song of Solomon - Valentine Bonnaire (04/05/06)
"Wrap your legs around my neck, and he was lifting me along his lips suspended in midair, breathing, fingers grabbing the delicate iron birdcage of our Victorian bed, grabbing the bedding, looking for my footing, looking for handholds, falling, the trance of the music as he traveled, my body arcing and folding into tremors."
To Dance Beneath the Diamond Sky - by Aria Taylor (04/19/06)
"It's just a story that he'll tell me, a glide into the slipstream of arousal, and a goal, the goal of my pleasure. It is almost unbearable, this kind of happiness."
Paper Buddha & Some Ice Cubes - art and poetry by Toni Barca (04/12/06)
Original art and poetry, under a scene of an erotic Buddha.
Song of Solomon - Valentine Bonnaire (04/05/06)
"Wrap your legs around my neck, and he was lifting me along his lips suspended in midair, breathing, fingers grabbing the delicate iron birdcage of our Victorian bed, grabbing the bedding, looking for my footing, looking for handholds, falling, the trance of the music as he traveled, my body arcing and folding into tremors."
The Wow Factor - by Susie Santiago (03/29/06)
"The blues can come out to play -- jazz can even leave her number -- but it's a soul thing that's creeping in my bedroom and consuming my fantasies."
What She Hides from the Sun - Eva Vandetuin (03/08/06)
"Does she really want him again? She thinks about the way she sometimes stuffs down sweets even when her stomach is full, and feels afraid."
The Queen of Fucking Everything - Lola Babalon (03/01/06)
"He knows what he is doing. That's what I like about the married guys. They know how to please a woman. The single dudes are just too innocent or self-absorbed. Jack finds a sweet rhythm, moving into and out of my pussy."
Five Pictures - by Becca Tierney (02/22/06)
"He will let her tie him down though, and his blue eyes get a certain milky, misty quality, the pupils enlarged somewhat when she mounts him and tells him to fuck like he's giving for once in his life and not taking."
A Story Problem - Holly Stevens (02/15/06)
"Your cock grows from 3.5 to 6 inches (15.24 centimeters) as you solve for Y, where X equals high-heels and Z equals no bra."
Butterfly Effects - Themistokles (02/08/06)
"I thrive on the blissful moment when I've stepped out past the limits."
Women en Large, and Familiar Men - art by Laurie Toby Edison (02/01/06)
Nude art photos of "Women En Large" and "Familiar Men."
Five Girls - by Riain Grey (01/25/06)
"Tara wore her curly brown hair in braids and pigtails and had a furry laugh that drove me crazy. I spent an entire summer with her and my boyfriend Zach, wandering the streets and reading each other's poetry and ransacking the common areas for cigarette money."
Planet Justine - a serial in 5 parts - by Teresa Lamai (01/25/06)

"I've made a point of not learning her name; but it could be something like Rapacious Slut Girl, Bondage Fiend, Justine. She lives for violence, her muscles ache to be hit, her skin craves marking, and she shakes and coos with the pleasure of being fastened down."
On a Saturday Morning in October - Gwen Masters (01/18/06)
"I am reminded of the first time you kissed me, the tentative reaching of your lips against mine, the way you couldn't breathe for the anticipation of it."
Mating Calls - Mike Kimera (01/11/06)
"After six slaps there was a pause. I was listening so hard I felt my ears must have been moving independently. Then I heard Cathy's voice, slurred with passion, pushing a single word out into the darkness: 'HARDER.'"
Drafts - Michael O'Mahony (01/04/06)
"He flattens his hand there, lets his thumb slide beneath the thin, coarse material of her underwear, where it explores the patterns and indents on her skin. She thinks of refugees crawling beneath barbed wire, wriggling from repression to freedom."
---
2005
tamarind - by Ami M. Doehring (12/28/05)
"the air held anticipation and sent shivers racing up the back of her knees; she clenched, and the woman's palm landed flat on her waiting ass."
Penguins - Patricia Parkinson (12/21/05)
"When she asks, I have to stop, mid-stroke, and think about the answer, which I know, in her mind, is a test to reveal my inner self and satisfy the emotional side of her sexuality. The right answer depends on whether she's feeling like a bad girl, or a good girl."
Celebrating Yoni - art (12/14/05)
What's even better than celebrating the holidays?
Three Pieces of My Past - Eric Albert (12/07/05)
"When we got down to the roofed porch, the air was crisp and the world was white with several inches of virgin snow. She said, 'You could fuck me here.'"
Catching a Dreamer - by Annika Jones (11/30/05)
"Me, it says; her lesbian wife. I'm the woman who still thinks she's the most beautiful redhead I ever laid eyes on, even after our twenty odd years together."
The Centerpiece - Allan Gordon (11/23/05)
"Sarah began twisting and fidgeting with the plug that was rooted firmly within Jennifer's behind, causing more writhing, squirming, and lip biting from the Thanksgiving centerpiece."
Stuck Inside the Uh-Oh's With the Red State Blues Again - Susannah Indigo (11/16/05)

"The past is not always prologue. You wonder who said that. You could look it up, except that you're sitting on the big brass bed in your loft with your hands tied together in front of you with your own tie."
Tropical Storm Warning - Gwen Masters (11/09/05)
Somehow we stumble to the swing that is dancing wildly in the wind. We tame it and hold it and sit on it and keep it somewhat steady, fighting leaves that blow down from the trees above, knowing the dangers but not caring much.
Etched in Stone - by Kay Derwydd (11/02/05)
"So soft. So smooth. I stroked his cock, marveling at the care the artist had taken when forming him. When every inch was slick and glistening beneath the moonlight, I turned around and bent at the waist before him."
Boat Ride - Nina Bingham (10/26/05)
"'I want to expose myself to you and have you look at me, but not touch me. Here are the rules. You can look and taste, but you cant touch me. If you touch me, I'll have to spank you. Do you understand?'"
Michael - Gwen Masters (10/19/05)
"The wide-open expanse of green, the sky of blue whipping the sheets on the line, mellow sunlight heralding a perfect summer day, and the neighbors are one step away from seeing what might make them envious or might make them furious but will certainly make them stare, and you like that."
Rock Me Erotica Contest - The Winners! (10/12/05)
Our top three winners -- Tressie McMillan, Kathleen Bradean, Alana Noel Voth... and more!


Day of the Dolphin - by Jennifer VanBuren (10/05/05)
"'Ooh! I feel like my pussy just ate a York Peppermint Patty!' one of the neighborhood women shouts from behind the door. She must have gotten the super-chill potion."
Erotic Flashback - photography by Michael Berkowitz (09/28/05)
New uses for grandma's pearls...
Zydeco and Ferns - Willow Regnery (09/21/05)
"Twenty-nine lovers, and every one leaves a mark in invisible ink somewhere on the map of my body, so that now the pass of a hand over my skin reflects a mysterious language in the luminous heat of another's flesh."
Typing Lessons - by Charlotte Tenneyson (09/14/05)
"He developed a liking for words ending in LY, experiencing the pleasure of a kiss and a grope all at once. And if he had the chance to insert "only" into the communication, he reveled in the complexity of moving his hands to stimulate so many parts of her body with only a word."

Pleasure Giver - by Victoria Manley (09/07/05)
"I love for the first physical contact to be in the back seat of my sedan. The cramped quarters do not give enough room for stretching out, so I bring the lady over my thighs to straddle my lap facing me."
Butterfly Dreams - Keir Wilson (08/31/05)
"She was the throbbing of her engorged clitoris, she was the pain/pleasure that spread outward encompassing her moist vagina, which magnified the intense feeling."
Barbie Boot Bondage - Sensuous Sadie (08/24/05)
We couldn't have made this up if we'd tried...

Book Learning - by Allison Landa (08/17/05)
"Rudy and I have been friends nearly a year. Like most good friendships, it's liberally dotted with sexual tension. I have a boyfriend but it's not always him I think about when I slide my hand under my skirt."
A Delightful Hair Affair - by Tressie McMillan (08/10/05)
"Naked but for my hi cut thongs and Bob Marley tee, all he does is smile. Just like that, he approves. Inside within a minute, full within 15, riding me within the hour, he stretches time like a single momma on her last dime."
Bless This House - Dennis James (07/27/05)
"I keep crossing and uncrossing my legs as I imagine him tracing a line down my chest with his left hand, pushing my panties to my ankles, parting my labia with his thumb and his forefinger, burying his head between my breasts and slobbering all over me..."
Whip Me - by Mel Combs (07/20/05)
"'Demolish me with that whip. Demolish my breasts, my cunt. Demolish me,' Amber begged him."
Blue Glass Lanterns - by Morgan Broom (07/13/05)
"'Here on vacation, of course, where no one knows our name. In one of the beach bungalows, I think, behind a veil of mosquito netting.' She studied his face. 'Light from a blue glass lantern illuminates the room and shines in your blue eyes. He enjoys watching the shadows move across your pale skin and hair.'"
Eat Me - Chocolate Fantasies (07/06/05)
Teenie Peenies to go -- will you be hungry for more?
Sex Index - Mistress Matisse (06/29/05)
"One of the downsides of being a long-term sexual outlaw is that, unless you're a much better record-keeper than I am, you tend to lose track of certain things."
Perpetuity - by Elisabeth Hunter (06/22/05)
"...and sexual need too, because she could never bear to be too far from him and would give up friends and family to feel his hands on her body at night out in the open where she could cry out and beg and scream his name when my great granddaddy thrust into her from behind and rode her hard..."
The Dickification of the American Female - by Randi X. (as told to Lucy Snyder) (06/15/05)
"But as time went on, and I got passed over for promotion after promotion at work, I realized it wasn't enough to have the dick...you have to be the dick."
Shifting Into Third - Eva Vandetuin (06/08/05)
"I bury my face in her hair, lips moving on the soft skin of her neck beneath, and I am thinking of how it will feel to slide my fingers inside her, wondering how her internal landscape will differ from mine, wondering if I'll recognize the clench of the muscles against my hand."
One More Thing To Do With a Stopwatch - Bill Noble (06/01/05)
"The researchers timed ejaculations by giving stopwatches to the sex partners of more than 1,500 men."
Melted - by Donna George Storey (05/25/05)
"This one was a pyramid of pure chocolate, rich and dark. I waited, trembling faintly, as it turned to liquid on my tongue in bursts of tropical spice."
Masturbation Celebration II - (05/18/05)
Lights, camera, action...
Soap - Paul Beckman (05/11/05)
"He tried to maneuver her out of the shower and into the bedroom, but she sucked him harder, and as she slid her mouth around his slippery soapy cock he remembered..."
Top Ten Reasons Why I Want to Fuck Simon Cowell - Calliope Emerson (05/04/05)
Go on, click it. You know you're dying to.
Coyote Woman Discovers E-mail - by Gaea Yudron (04/27/05)
"One day Coyote Woman discovered e-mail. Nobody knows exactly how it happened, her making the bridge from the old times to now, or even figuring out how to turn the computer on but suddenly there she was with her nose pressed to the screen."
Paintings - by Erica Chappuis (04/20/05)
Exquisite erotic drawings and paintings.
Seven Day Rental - Shawn Rodriguez (04/13/05)
"Tonight was a moment that would be etched in his brain just like the first time he heard the Star Wars theme."
Fresh Strawberries - Jerry B. Thompson (04/06/05)
"Cindy had bathed, but not to an extent to destroy that wondrous fragrance so uniquely, marvelously female: a mixture of mushroom, apple, fresh sweat, and fleeting hint of urine -- Calvin Klein Vinaigrette!"
SexArt - by Mister (03/30/05)
Luscious paintings of voluptuous women.
My Pillow Book - by Mālena B. Cristofani (03/23/05)
"My favorite place to bite you, I will write a haiku on the inside of your lower lip as I tug on your nipple ring and feel your cock jerking against my thigh."
Spank Me, Thank Me - by Cynthia W. Gentry (03/16/05)
"I had just finished putting the grandkids to bed when Bob called to me from the study. I tiptoed down the hallway and found him standing in front of the bookshelves, grinning. He was holding a book, and as I walked toward him, he made a big show of hiding it behind his back. But I could see what it was: The New Joy of Sex."
Drawings - by Barbara Bernath (02/23/05)
Whimsical artwork of very happy women.
What He Doesn't Know - by Tomi Shaw (02/09/05)
"Straddling the toilet, you slip a condom over his thick cock, spread your legs and tell him to have at you."
Studio Imago - (01/26/05)
Photography by C. Owen Johnson.
Music - Dara Prisamt Murray (01/19/05)
"A progression of major chords masterfully scales my legs, causing them to spread wide in grand jete form, to completely engulf his music."
I've Looked at Clouds from Both Sides Now - by Bar Katz (01/12/05)
"His little micro-penis was hitting some part of my pussy that all the average to big cocks somehow miss. This small, neglected, but clearly vital spot was getting the shit fucked out of it."
Rip My Heartstrings Out With Those - by C.B. Allen (01/05/05)
"But he would instead pull her closer, his long fingers playing with the soft hair around her cunt which was almost panting now -- and he would pull her shirt up so her breasts were displayed, flushed and fragrant, which he would suck and bite as though he could swallow them."
---
2004
How to Give Head in the Men's Bathroom of the Church - Mary Van Note (12/29/04)
"Put your lips around him and suck him. Suck him hard. Think of going to church on Sundays. Think of the Host. The wafers. His body. The Body. The heat."
Anonymous Johnson - Arica Carlos (12/22/04)
"Anonymous Johnson had no choice. In the presence of beauty he would go suddenly stiff and the blood would rush to his head all by itself. He had not chosen to be this way; he had been chosen. The only thing he had in common with other critics was the swollen head."
Christmas in Lake Woebecum - by Mike Kimera (12/22/04)
"This is a town where men are men and women are women, but they sometimes wear each other's clothes."
Hippie Goddesses - photos by hippiegoddess.com (12/15/04)
"The women here are unshaven, without makeup, and photographed romping in the great outdoors. I love this site, and I love the message of natural confidence and beauty that it is all about."
Gardenias - by Valentina Bonnaire (12/08/04)
"This little box in my hands like love, newfound. White. Sans tristesse. These places on my body, the curves along the thigh, the breasts, the back and its subtle bones."
Condoms, useful and beautiful - fashion by Adriana Bertini (12/01/04)
"A different and poetic look for a material that suffers prejudice, despite being so needed in our times."
Me/you and you/me - Max Cherven (11/22/04)
"I kiss your nipples, pinch them, and off you go, your moans are incessant and tell me exactly where you are, you skin, your belly, your whole body ripples at my touch, you are the most reactive I've ever known, you are mine, I touch you and you feel every little nuance."
Trinity - by R. A. Roth (11/17/04)
"One of them is a tall handsome blonde, hair like a plague of locusts. Next over is short and dark like me -- like me in more ways than I like. The third of their trinity is red as a newborn dawn with alabaster milk white skin. Ambrosia as I see it."
Scars - by Jeff Hemsley (11/10/04)
"Sophie opened her legs a little wider as my hands explored her thighs. I slid off my chair, on my knees, as if in prayer, between her legs, letting my hands feel the unmarred skin of her hips. Lifting the white tank top exposed scars on her breasts and stomach, though not too many."
Sex & Politics Contest -- Read all 10 winning stories!
Prisoners - by Valentina Bonnaire (11/03/04)
"He invades, a crusader of skin surfaces, and she moans into the storm as his fingers find her, undone and wet, inside."
Hope is on the Way - Susannah Indigo (10/27/04)
"Your million man march spreads across the horizon as far as you can see, blocking out the waves, haloed by the sunset, and all of them are smiling directly at you, or maybe it's a little lower, directly at your nipple ring. Help is on the way..."
Through the Years - art by Maria Lopez (10/13/04)
Photographic exhibitionism at its very best.
Vinyl Kisses - by T.J. Peters (10/06/04)
"My body quivered and I arched into him, and he looked up at me and kissed me. He didn't kiss me like a boy. He kissed me like a lover."
Fine Art & Fantasy - Thomas M. Kurek (09/29/04)
Beautiful women, in dreams and in fog.
Diary of an Unfaithful Woman - Gwen Masters (09/22/04)
"Too long of his touches that were nothing but mercy fucks, I could tell because everything in him was into the act except for the light in his eyes. His eyes were dead, but I was not, and so there was Jason."
Kissing Aphrodite - by Ami M. Doehring (09/15/04)
"Your breasts are like perfect vanilla scoops of ice-cream with maraschino cherries poised at the top."
Orgasm - by Kara Noel (09/08/04)
"I stare up at the white ceiling and the red light fixture that says Pepsi Cola. I can't do this, my inner voice cries. I want a real relationship. I want a man who can fully love me. I want the whole thing -- marriage, the house, the white picket fence."
Need-Leash - Mike Kimera (09/01/04)
"Please sounds as alien on your tongue as thank you or I love you. Please is a verb describing what I should do for you. Please is what you make me say on my knees, naked and needy in front of you, begging for your cock and maybe your attention."
Island Brides - Ami M. Doehring (08/25/04)
"you become my wife & i become your wife here under the sun -- on this island for us to explore & find each other."
Pitch - by Teresa Lamai (08/18/04)
"They do have sex, sometimes until the sun rises and then sets again so they laugh and go out for supper, still looking rumpled, and they find it so absurdly arousing to be at the supermarket together that they must repair, with indelicate haste, to his car, where his fingers are hot against her clit and she can't believe she's coming in the Safeway parking lot, steam covering the windows, her palm stuffed in her mouth, and the center suddenly dropping out of her only to be filled with pure, roaring brightness."
Rain - by Michael O'Mahony (08/11/04)
"Everything is right. Just another night in nowhere, another couple falling like the rain, shining like the artificial night."
Granny Pearls - Salome Wilde (08/04/04)
"We are all just here to bring pleasure, my luminous lovelies, whether as gaudily paraded excess or subtle shows of wealth, whether visible to all or hidden in our Box, whether around necks or shoved into body cavities: nothing is beyond us, nothing is beneath us."
Sweet Desire / Sweet Surrender - art by Eric M. Chapman (07/28/04)
Strawberry - art by Pedro Marques Pereira (07/21/04)
Bird Song - by Robert Fawn (07/14/04)
"Outside multiple mouths airily fluted, and a bevy of birds joined the birdsong. Slippery birdnotes perverted the scale, as the man had perverted her body last night. She was a slut-baby nursing after a sensuous demolition."
The Feast - Elisa Hull (07/07/04)
"The room's only sound is your moaning, and I can tell your body needs release. I lick your labia and clit with wide, gentle strokes. You gasp softly and tighten around my fingers. I raise my head and watch the beauty of your release."
Bus Ride - Mike Kimera (06/30/04)
"Paul twists the nipple of Suzie's right breast, and his other hand reaches between her legs. His fingers search for the string to the ben-wah balls. Pushing his cock deeper into her mouth, Paul pulls out the ben-wah balls. Suzie's sigh on his cock triggers Paul's long withheld come."
Top Down - by Allison Landa (06/23/04)
"The cuffs still hang there, half memoir and half decoration. Their metal baptizes the tops of our heads as we press against each other, release, press again. You start to say you shouldn't be doing this but I shut you up with my tongue."
Painted Ladies - art by Sally Barratt (06/16/04)
"Meet Blondie, Ginger, and Fanny -- real dolls for real people -- luscious, uninhibited, sexy, warm, and exciting."
Victor Armbrust: Car Problem Solver - Jane Underwood (06/09/04)
"I like remembering the first time that Victor raised my skirt and inched his fingers up my thigh until he found the site of the leak that was causing quite a puddle. I also like recalling how he hooked his jumper cable up to my terminals and sent such a bolt through my broken heart that I was jolted back to the land of the living."
That Old Bar on Bleecker Street - Randy Burns (06/02/04)
"The power of spiked heels -- worn by beautiful or ordinary women -- can strike a man senseless, quicker than lightning. Spiked heels can wreak havoc on a strong man's soul. He was a strong man. She was alone at the bar."
At Liberty - Sacchi Green (05/26/04)
"They'd met in the rubble of Ground Zero, where Vic's Reserve unit had been posted for search and security duty. Even dust-covered and drawn with strain and weariness, Tory had caught her eye like a beacon."
That Old Bar on Bleecker Street - Randy Burns (06/02/04)
"The power of spiked heels -- worn by beautiful or ordinary women -- can strike a man senseless, quicker than lightning. Spiked heels can wreak havoc on a strong man's soul. He was a strong man. She was alone at the bar."
At Liberty - Sacchi Green (05/26/04)
" They'd met in the rubble of Ground Zero, where Vic's Reserve unit had been posted for search and security duty. Even dust-covered and drawn with strain and weariness, Tory had caught her eye like a beacon."
See You - by Robin Slick (05/26/04)
"She said she straddled her pillow while wearing nothing but bikini bottoms. She rode it like a horse and pretended it was him. He stroked his chin in a serious contemplating manner like he heard shit like that all the time."
Freak Show - by Lilie Berlin (05/19/04)
"Do you know who that was? I saw him at the circus. He's the man with the biggest penis in the world! What did you two freaks do up there?"
Fan Mail - Faeth Lyon-Wall (05/19/04)
"It isn't a boy I want any longer, not that I particularly wanted one before, but looking at your elfin features, your laughing face, your long thin arms, your edible toes, I realise it is a girl I now desire."
Baby Girl - by Susannah Indigo (05/12/04)
"When I hide and watch my husband make love to another woman, I can almost forget who I am and what I've done. Tonight he's with the tall blond girl, the one who wears flowers in her hair and too much red lipstick, the one who rollerblades over to our old Victorian house to meet him."
Buffed - Dani Benjamin (05/12/04)
"Responding as she's been trained, she pushes herself to her feet, her hands lifting to lock her fingers behind her neck, her feet moving shoulder's width apart. She pushes her elbows back, full breasts thrust forward, her rosy nipples peeking out through the bubbles like cherries on a sundae."
Globetrotter - by Allison Landa (05/05/04)
"I was twelve the day I first made myself come. It was in Ms. Mayfield's geography class. We were squinting at maps that hung from rollers. We were trying to find Tanzania."
A Greyhound Bus to Cincinnati - Sondra Pazzo (05/05/04)
"Amazing -- I could stop this right here. Smack the face of the faceless stranger and utter the proper, 'Well I've never!' into the air and leave his fingers to fondle the threads of the tattered seat upon which I sit...but I don't."
See You at the Show - John Merlin (04/28/04)
"Girls who go to these types of concerts are often clothed sexily, and they're looking for throbbing beats, close crowds, and I always hope, strangers with wandering hands."
Winners of the Every Little Kiss Erotica Contest (04/14/04)
"We are proud to announce our winners -- Tulsa Brown, Ann Regentin, Teresa Lamai, C.B. Allen, Susie Hara, and Catherine Lundoff -- read all six winning entries here!"
Ol' What's-Her-Face - Benjamin Reed (04/07/04)
"Those muscles of her lower back, those are called the erector spinae. I know what they're called because after one summer night as she was leaving the bar, I saw them flex above her skirt as she reached for the door, and I beheld one teardrop of sweat trickle down her lower back, gracing each downy, impossibly fine hair before jaggedly dissecting those heart-shape muscles."
Midnight Musings - Waya Bennett (03/31/04)
"I imagine you naked and languid, lying on your stomach. Creamy pale skin is slightly flushed from wine and from an earlier session with the flogger and the crop."
Ripe Orange & Secret Red Button - Erica Anzalone (03/24/04)
"Oh my pancake, my apple pancake. Yeah, that's my favorite, with syrup, the real sap straight from Vermont but it's a mess. A shame really. On my papers and coffee cup on the table where you should be. I'd shake you down so slick and press your secret red button until, bombs away! Even the president's phone would ring."
Phantom Limbs - Chris Wiltz (03/17/04)
"They fit together so perfectly despite their differences. Both wrapped in their hazel nut skin beneath deep blue linen. His rigidity and angularity meshed so well with her subtlety and texture that the click was near audible. This is how cream and sugar must feel bathed in an oval of warm tea, he thought."
The Velvet Babe in Dangerous - Adrianna de la Rosa (03/10/04)
"The blood seemed to pump itself more quickly into his shaft. His cock felt stretched to the bursting point. Velvet ran the tip of her boot along his torso. She reached into the pocket of her coat and pulled out a wooden clothespin."
Hips - Waya Bennett (03/03/04)
"This is my vision of woman as goddess. Hips. She's got hips to drool over. Wide and lush, the kind that you just know your fingers would sink into and leave red marks for an hour after you'd finished fucking her."
Local/Express - Steven Goldman (02/25/04)
"He turned to his buddy, flashed him a five-sign, followed you in and smacked the close-door button behind him, leaving nothing but him, you, and eighty-six floors straight down."
Velvet Belle and that Rogue Heathcliff in Romance Rouge - Adrianna de la Rosa (02/18/04)
"She arched her back and made little castanet movements like a Spanish dancer. Her breasts kissed the velvet softness rippling over her body. The Belle was wuthering all right. Her hips began a little circling dance, like Scheherazade, right next to that rogue."
Velvet Valentine: Every Little Kiss - by Adrianna de la Rosa (02/14/04)
"I wonder if Mr. Swankypants and I will fall in love? she mused. The babe rolled over in the bathtub so that she was on her tummy. Her heart-shaped bottom emerged from the foam."
Seduction - Erica Paul (02/11/04)
"She sits on her narrow bed after shedding her clothes, rocking back and forth, caressing her bare arms. She twists one way and then the other, struggling with awkwardness, with embarrassment and with a strange, sweet, needle-like thrill. She wonders if he expects her, if he will want her, if he will send her politely away."
Joining the Mile High Club - Rachel Kramer Bussel (02/04/04)
"As quickly as possible, I grab a piece of ice and slide it into her bra, hoping that no one around us has noticed. I do the same for the other nipple, and watch as a stain quickly spreads across her top."
Icebreaker - Jacob A. Kilman (01/28/04)
"We went around the table saying our names, and then telling what kind of underwear we wore and why."
An Existential Moment - Melissa Barnard (01/21/04)
"I suppose what really made me look, and feel, helpless, is that my arms were in that position because they were being held down that way. The hands that were clasped tightly around my wrists belonged to a man was crouched over me at that moment. That man, the same person who had rolled my nightgown up to my neck, was not wearing any clothing at all. Oh yes, and his penis was strategically inserted in my mouth."
Erica - Sam Garcia (01/14/04)
"I think it was her smile that turned me on the most. Crooked, suggestive, hot. Erica."
A Pillowbook Tale (Continuation of Haiku) - Adrianna de la Rosa (01/07/04)
"She continued the tracing up and down his cock now. Just up and down and up and down, with her breath following closely behind. She impaled the silken mass of the flower over his plump cockhead. He moaned, and drew in his breath, as the blossom engulfed him."
---
2003
Haiku - Adrianna de la Rosa (12/31/03)
"Her lips traced his every curve. He could see them in the darkness. Lip prints that covered every part of his body. Every square inch of his flesh, like invisible tattoos."
Santa Claws - Mike Kimera (12/24/03)
"I go gently the first time, pulling her up my body until she straddles my face, then feeding only about a third of Whiplash into her and working her fun button with my long doggy-tongue. She goes off like a firecracker, all noise and hot red flashes."
Treasure Hunt - Ann Regentin (12/17/03)
"Fuck me, it said, and that was what he generally thought of when he was like this, working his cock, but this time he was thinking of his girlfriend and the dildo, of her shoving it deep inside herself, making herself come over and over again, of her wanting dick badly enough to buy herself one."
Tempting Ponos - Christopher Farrell (12/10/03)
"Seduction. Why does it flatter so deeply and ignite crackling-fire inside?"
Ribs - Bella Voz (12/03/03)
"He kisses me and I kiss him back, loving despite myself the sweet taste of animal flesh on his tongue. His hands encircle me and pull me down under him."
Velvet Babe and the Absolute Rogue in "Timeless" - Adrianna de la Rosa (11/26/03)
"Rogue parted his lips and sucked her gloved finger very softly for quite some time. His eyes were closed, and he was trembling mightily. Babe finally withdrew it and traced his mouth tenderly, and then ran the warm wet finger all around his face. The rogue thought he was going to melt at its softness. His cock was so stiff, he felt it was going to punch a hole through his trousers."
Real - Amber Hipple (11/19/03)
"Legs around his and my face, cheek, nestled against the broadness of his chest, gyration and undulation. Hips and hips. Smiling and watching his face, his breath...and heartbeat in my ears. Pristine clouds, I feel supported. Worshipping him as he thrusts. Most holy of holies and I understand love again."
The Person Who Changed My Life - Alicia Housman (11/12/03)
"His tongue swept over me, rough like a cat's. He darted in and out and over me and spread the ice cream over me. I could tell that he was dizzy with the combination of tastes, the lemonade sherbet and my skin and the salt on it and the wetness between my legs."
Come Between Ten and Two - Kim MacMonkey (11/05/03)
"You can no longer see my hand, but you can probably feel it, buried as it is in my snatch. I roll my clit between my thumb and finger. Can you feel it as I thrust my middle finger deep inside me?"
New Rays from an Ancient Moon - P. S. Haven (10/29/03)
"I married Ronda for her butt. I've told her this, but I think she thinks I'm joking. There, of course, are other reasons, but I'm utterly sincere when I tell her had she not been so callipygian I would have never proposed."
Arizona, Ireland, New England - Cheyenne Blue (10/22/03)
"She tangles her fingers in Dara's abundant thatch of turf-dark pubic hair, parting sodden curls to find the drowned, wet depths they guard. To her, this room is secret and dark, and the things they do here will be forever held close to her heart."
It Will Work - by Ann Regentin (10/15/03)
"'It's just that...well...where I come from, we don't kiss. Not the way you do anyway. Except for the prostitutes who cater to Western men. And teenagers, or people who are into Western television and movies, but my family was fairly conservative, and I just never learned it.'"
A New Summer - Kristin M. Douglas (10/08/03)
"Over the years I've discovered I have a sixth sense about men, I know right away if they're good enough to fuck. You were the first."
The Morning I Had A New Penis - Lilie Berlin (10/01/03)
"I sat rigidly on my bed and gawked between my legs as if the thing there was a poisonous snake ready to strike. I knew it wasn't a snake, that much was obvious. It was a penis. The only question was, how did it get there?"
Healing (Sex Magic) - Chris Tolian (09/24/03)
"Knife presses the flesh of my forearm. Dull edge sliding cool. Quick flash of the tip draws blood. Tiny red beads rolling along the blade; dew on a nightmare flower petal. My witch holds the knife over the bowl, my blood dripping on the sigil. Staining the paper, deepening the hues."
Prince Pusser Taren - by J. Eric Miller (09/17/03)
"Girls get the mothering instinct with me, maybe because I never knew my own. Maybe they sense -- though I don't know for certain their sense is right -- I'm looking for something maternal. But I'm too old to be babysat or breast-fed, so this is what they do: bring me to their homes, their rooms, undress me, undress for me."
I'll Be With You in My Dreams - Stanfield Major (09/10/03)
"The sensation wasn't anything like physical touching. More akin to energy flowing into energy, throwing off twinkling stars like an Independence Day sparkler. I reached out and touched her breast with the same result."
Red Wax - Ann Regentin (09/03/03)
"You could blame it on my mother, who used to wear red lipstick from time to time, but a lot of mens' mothers wore red lipstick. Another ex-girlfriend told me it was an indicator of latent homosexuality, that it was the phallic symbol that I liked."
I Think It's Going To Rain Today - Marguerite Colson (08/27/03)
"My brown eyed handsome man pulls up the hem of my dress and I oscillate between concentrating on the music and the unsteady crescendo being plucked from my body. Adagio...adagio...espressivo...forte. He strums one finger on my clit, forcing me to lift slightly from the stool. I fight to keep playing the notes correctly."
Homesick - by Eliza F. (08/20/03)
"Warm lips barely touching, trembling the slightest bit, as hair tumbled and hands roamed and eyes locked and bodies swayed into togetherness. I've never kissed a girl before."
Heads or Tails - by Lesly Sloan (08/13/03)
"I was sitting with my buddies from Fort Bliss, doing what GIs do in Juarez: eat hot food, get laid in whore houses, and bitch about the Army over beers. We went to strip clubs and got shit-faced before buying pussy. It helps to be high when you shop for whores."
Read the New Summer Exotica Writing Contest winning stories!
1st place: Donna George Storey

2nd place: Lilie Berlin

3rd Place: Tulsa Brown

Runners up: Ann Regentin

and Barbara Holliday




Strawberry Shortcake - Ann Regentin (07/30/03)
"She kept trying to make chocolate chip cookies, but they never got into the oven. Instead, they fed each other the dough right out of the bowl, laughing like children, and he'd get hard wishing it was his cock she was sucking instead of his fingers."
Strange Fruit - by Shanna Germain (07/23/03)
"I was dazzled, delighted -- I wanted to call every food-sex lover that I knew, I wanted to throw my husband down on the bed, I wanted...well, let's just say I wanted."
Hot Kisses and Cold Cuts - Nathan Faust (07/09/03)
"I lay my cheek against her chest; I at first kiss, then lick, then lightly bite the perfect cherry pit of a nipple, hearing her gasp as I simultaneously reach down and undo the clasp of her pants, encouraging their drift to the floor."
Shut Up and Touch Me - by Cinthia Ritchie (06/25/03)
"He was a man who wanted his ass licked, his cheeks nibbled, a tongue stuck down the cool, dark folds of his crack. He needed things, I could tell. He just didn't know how to ask for them yet."
Nowhere, Mississippi - by Gwen Masters (06/18/03)
"I rode him. Hard. Then harder still, letting the sweat run down my body like the benediction. His fingers became wet with it. He tasted it, water of the holiest of acts. Last rites of a sanctified relationship. He was the forbidden, and morals be damned. I slammed down harder."
People Watching - Jamieson Wolf Villeneuve (06/11/03)
"Then the two men began to kiss, and Jason's world was thrown into overdrive. A heady sense of wonder, lust, slammed into his head with a rush, watching, looking. The two men inched closer together, lips barely touching, the black-haired man's lips shaped in a pout, bottom lip looking succulent."
What Is Kinky Sex? - Mistress Matisse (06/04/03)
"Maybe it's that they don't use any accessories during sex -- just two innocent naked bodies, coming together as they were meant to by God and Rick Santorum."
Mocha Jazz - Chris Tolian (05/28/03)
"I open my eyes. Damn gorgeous woman. Hand over semicrushed pack of Winstons. She laughs. Clear and uninhibited, throwing her head back. Yellow bandana now covers the braids. Silvery shirt cut high. Gold glitters in her exposed bellybutton. Damn."
Hot To Frott - by Mike Kimera (05/28/03)
"It takes skill and concentration to use a pole like that. You have to get in sync with the movement of the train so that it washes you against the pole like flotsam being pushed onto the beach. You use all the muscles in your body to make sure that your sex is placed under just the right amount of pressure."
Reverse, Then Forward - D. M. Hubbard (05/21/03)
"Men and their double standards. They expect us to take it in the ass, and like it, but when we express a similar curiosity in them, they act as if there's something wrong with us."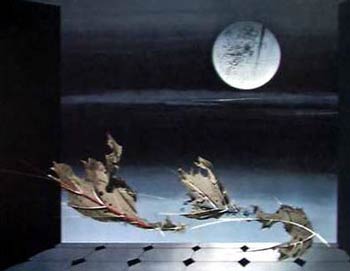 Mad Ida Loved the Wind - by Nola Summers (05/21/03)
"Can you imagine that? Small little gusts of wind undoing the ties of my nightgown, blowing it down and exposing my breasts to the night air. I was nearly naked, and I couldn't move. That old wind just kept me right there."
A Girl's Best Friend - by Julia Dudnik-Ptasznik (05/14/03)
A visual representation of a secret every woman knows...
Shattered - Scott J. Ecksel (05/14/03)
"She placed her hands on the other woman's shoulders. She moved her lips close to the other woman's ear. You are my mirror -- she whispered. She placed her hand on the other woman's belly and pushed back, backing her to the wall."
Swim - by Laura Marks (05/07/03)
"I once saw whales mating on television. Moving effortlessly through water, side by side, a giant cock arcing across the other, following the curve of her body, reaching nearly the circumference. They travel this way for days, fucking through hundreds of miles of water."
Friday Night at Paddles - Hawkwind (05/07/03)
"Every man who looks interesting has a woman in tow. Others walk around with a lock around their necks, nervously jingling the key in their hand. I'm as forlorn as they are -- I just have the camouflage of shyness and the invisibility of weight."
Beauty - Jamieson Wolf Villeneuve (04/30/03)
"Not that Owen was gay. Not by any stretch of the imagination. But a large hard-on was filling the crotch of his faded jeans, regardless. He could feel his penis pressing against the fabric of his pants, stretching. It was almost as if the boy's beauty had given birth to Owen's erection."
What Won't Happen - Gwynne Garfinkle (04/23/03)
"But suddenly Jimmy pulls away and turns to face the other girl. For one ghastly moment, I fear I'm about to get a taste of the same medicine. Will I now have to watch him touch that girl? Does Jimmy have a three-way in mind or something? There's no way in hell I'm getting it on with my rival, much less watching Jimmy do her. Nor do I envision any catfights that dissolve into hot lesbian sex."
Unplugged - Ana G. Rhein (04/16/03)
"Third, a long distance call across the Atlantic to her confidant and mentor, old man Bishop Ferdi. On voice mail, 'Forgive me father, for I am about to sin. I'll call later to confess.'"
Daniel's Hands - Ann Regentin (04/09/03)
"Daniel is a potter. He strips down to his shorts, baring a lean, brown torso, hairless except for that delightful trail of fur that starts at his navel and vanishes below his waistband, and settles the clay in front of him just so. Then he kicks the wheel into action, dips his hands in water and begins."
Wanting Donuts - Judith A. Sears (04/02/03)
"A man in a red hat stood outside her apartment transfixed, watching. Each time the curtains billowed away from the window, he could see the woman as she writhed on her bed. For several minutes he had felt as if he was with her in that room, rather than on the street looking into her window, like some voyeur."
Everyone's Fantasy Girl - Kathy Lynn Sliter (03/26/03)
"Once enmeshed in a Fantasy Girl affair, once the symbiosis begins, a new initiate lives a double standard and it's not necessarily conspicuous. He is euphoric, an awakening, so grateful, so thankful -- at least for the time his F Girl is on the scene, usually in the 'Drowsy Afterwards.'"
tHE kISS - Ryan Kamstra (03/19/03)
"I kept falling against her mouth, trying to hold on to an initial impulse, instead being pulled under her tongue deep and deeper. There are moments when all your dreams lie shattered about you, and yet for a pulse it feels like your heart could rhyme with anyone's, again, as they retain the same tablature over time."
Bedtime Story - I. K. Velasco (03/12/03)
"When they were together, she'd do it when they were wrapped up around each other. They always turned all the inside lights off, and she would read only by the light of the street lamp, filtering through the glass with slants of yellow-tinged pale color. Sometimes, there was only moonlight. Silver, instead of yellow."
What's My Name? - Jim Ruland (03/05/03)
"She really believes my name is Eric. I can't really fault her for this. She is, after all, intoxicated, as am I. But while things for me have been slowing down since the moment we met, my partner's world seems to be speeding up. It is only a question of how long she can stay in control, something I sense is important to her, before she passes out. I don't think she has much time left. I'm fairly positive her name is Jessica."
Your Dick - Melanie Burke Zetzer (02/26/03)
"Your dick is my neighbor / I only say hi to on odd occasions / Your dick left my building without telling me / Your dick still owes me rent / Your goddamned dick"
Kissing on Concourse C - Susannah Indigo (02/19/03)
"The first night they had dinner together he reached over and encircled her wrist with his big hand, and after watching her, he told her that he could always check on how submissive a woman was by how she reacted to this -- some pull away quickly, some only laugh when I don't let go, some get a look in their eyes that tells me everything I need to know."
Barbados Bound - Nola Summers (02/12/03)
"Edmund knelt on the floor and spoke to me through the warmth between my legs, his words muffled in the material of my bathing suit bottom. 'I'm going to tell you the story of me...of you...of the world.' Each pause punctuated by a kiss."
parisan relativity - Stephen Roxborough (02/05/03)
"There's an eiffel tower in my trousers I want you to climb again and again"
Two - Blye West (01/29/03)
"A suburban banquet hall. She wore a silver velvet thong, and she moved seductively on his lap. Her eyes turned in my direction and I knew nothing but desire. My thighs grew moist and I watched her writhing body...sliding off his lap, she slithered serpentinely onto the linoleum floor."
Knotwork - Hannah Watch (01/22/03)
"It was the way in which he tied his shoes, I suppose, in the way that I did not, looped three times and one hard tug. He knew something about ropes, too."
Why Is She Smiling? (Thoughts of You) - Kira Bond (01/15/03)
"I quickly kick off my heels, pull down my white opaque stockings, lean back in the seat. I prop my left arm on the window, left hand on the steering wheel. Lean my head against the headrest. Close my eyes behind my sunglasses (Try to look normal)."
They Plan Brunch - Bill Noble (01/08/03)
"'Sit at the back table, in the little alcove that looks out over the marsh.' His words were starting to come in a rush now, and his cock ached. 'Get crepes -- lingonberry crepes. Two orders. And some really dry white wine. Uh, and when I come in, when I'm still by the door, you know, when the waitress is looking in my direction...slip under the table.'"
Ink - by Tasha Smith (01/01/03)
"I remember getting hot and wet when I first saw her in the elevator, never thinking that she had noticed me, or was single, or was a lesbian, or might even find me attractive. And now this woman, with her robust tummy and voluptuous hips, is eating my Cheerios."
---
2002
Light Dancing on Water - C.E. Staples (12/25/02)
"It took five minutes to walk upstairs to her apartment. By the time she locked the front door, her knees were so wobbly, he had to pick her up. Unerringly, he guided them to the small bedroom. She had left the window open. It faced the river. She watched the moonlight glisten on the ebony surface as he slowly undressed her, sharing how the Sky Goddess had fucked her human lover senseless."
Risk - Emanuel Xavier (12/18/02)
"I was eleven when two men kissed outside the Manhattan store Mami had just finished shopping in / handing her bags over to me to block my view / blocking the love"
I Spy - Clare Lee (12/11/02)
"In the house opposite. I knew her name. Shandra, a young Indian girl of about eighteen. She was in her own bedroom with a table lamp on for subtle illumination, but her curtains were wide open. She was only in her underwear."
Jazz Dreams - T.M. Peters (12/04/02)
"The first time was pure, hard fucking. It was physical, animalistic heat. It was warm, strong hands grabbing my bare ass, my skirt around my ankles, panties down around my ankles and his cock jammed wildly inside me."
Survivors - by Kim Addonizio (12/01/02)
He and his lover were down to their last few T-cells and arguing over who was going to die first. He wanted to be first because he did not want to have to take care of his lover's parrot...
Butler, Sir - by Patricio (Patrick Linney) (11/27/02)
His voice is almost exaggeratedly English. She's surprised he isn't already looking over her shoulder, at his next obligatory object of politeness. His green eyes still stare into hers. "What are the handcuffs for?" she asks.
2 Hot Flashes - Sabina C. Becker (11/27/02)
"Right from the start, their relationship was electric. He enjoyed stringing her out, loved her delicate hum. Oh, the way she sent the energy coursing through him by the megawatt. She was a live wire, and he her eager lineman."
The Ice Cream Girl - Embrialla Chase (11/20/02)
"We were the shit that summer, me and Nance and Debbie and Poe. We'd all landed in Concord after we'd gotten thrown out of our original high schools for truancy, fighting, smoking pot. Come September we were all going to be seniors. Seniors, in the worst school on the island."
2 Bottoms In Lust - T. J. Bryan (11/13/02)
"I mean...this here's a femme who does a mean Daddy's little girl and likes to serve while she's at it. So I ain't so sure why tha great one made you so PHYNE, irresistable and a bwoy bottom at that."
To See Through Your Eyes - Janet Spitzner (11/06/02)
"With splayed fingers she draws her hands along my waist one on each side, then up the front of my chest pausing, oh so briefly, to rub her thumbs over my nipples. It sends a white hot jolt straight to my cock."
Tarotica -- The Fool - Christine Severson (10/30/02)
"What is the first step on the sexual journey? Where and how does it begin? With a look? A smell? A furtive touching of oneself, born from a mysterious, curious itching? That first touch -- hesitant hand to clit, then to cunt -- wondering, indeed, if hands enter there."
Angel - Angela Mae (10/23/02)
"I am sent -- usually after the wives have hoped for years for a change in their good, but flawed men, or prayed for years for a way out of their loveless marriages. I am a receptionist, a boss, a waitress at a strip club, a stripper, or an anonymous willing woman at a nightclub. It doesn't matter. I am whatever the husbands prefer."
Don't I Know You From Someplace? - Oscar Redmond (10/16/02)
"The dream sensation of being a woman, in the throes of sexual frenzy, lingered. The idea that he had been penetrated, invaded, left him shaking with shame and anger -- and at the same time seemed like the most natural thing in world, an act to relish, savor, and anticipate."
Resurrection - Jan Hastillo Brown (10/09/02)
"Resurrect me, baby -- Lazarus me with exploring hands"
Space Tourism - Ann Baillie-Regentin (10/02/02)
"Lately while you've been gone, I've been thinking about sex in zero gravity. My first thought is that it would probably do my breasts a world of good, but then I get distracted by imagining what it might do to your cock."
Tiger, Tiger - Mike Kimera (09/25/02)
"The moonlight through the blinds forms stripes of shadow across her pale flesh. She burns in the darkness, a sex candle, filling the room with her scent and the heat of her need."
Love, Language, Longing, Lust - Laura Winton (09/18/02)
"In my dream he is sitting on his knees next to me, naked and passive, almost mannequin-like. I tentatively start to touch his penis and he does not react. I touch him more and more with more furiousness, as if I am upset at his lack of response."
Therapy - Chris Semansky (09/11/02)
"The news says thirty more bodies have been found in a shallow grave. The dollar is taking a beating overseas. A year from now baseball as we know it will cease to exist. She tells you not to worry, that people will be people and that what, if anything, matters is the next five minutes, fifteen minutes, half hour. 'Kneel,' she says."
The Lap of Luxury - D.H. Moyer (09/11/02)
"He works down her back, covering every inch. He gets to her butt and covers one cheek then the next with long slow licks. She spreads her legs and he licks down her crack, over her rose bud, and along the fleshy part at the top of her thighs. I'm not sure what surprises me more; that someone would put their mouth there or how nice it feels."
Man in the Moon: Beds - Adrianna de la Rosa (09/04/02)
"Everything about him was sexual and deep. He had it in his bones. He was in control of everything the way a man is, or can be with a woman. She was his for this taking. Open sesame, opening."
I See What You're Saying - by Kenneth Brady (08/28/02)
"She moves toward me with a calculated mesquite strut, and I taste every curve, every inch of flesh. As she drops to her knees and beckons me onward, I unzip my fly, letting my erection out into the air to feel the sound of her breathing."
Happy Hour - by Mike Kimera (08/21/02)
"Gerald and I come here only for our Thursday night "happy hour." An after-work fuckbreak before we return to our families. We are both, of course, happily married."
The Teacher - by Sheila Foy (08/14/02)
"The heavy footsteps of a man in boots echoed in the classroom and she could feel her skin break out in goose flesh and her nipples tighten, turning into marbles on her chest. She was aroused and a bit frightened, more by what she had not done than by what would happen."
In This Moment - by Veram Stone (08/07/02)
"He would pleasure me like this forever if he could. I understand. I dream of it, too: no work, no chores, nothing else but the sensation of his lips and tongue against my thrusting mound. We have loved and made love for three decades and I am not weary yet. I want it to go on forever."
Man in the Moon 7 -- Lipstick - by Adrianna de la Rosa (07/31/02)
"She wanted to parade around in front of him wearing lingerie and heels, posing with her breasts thrusting forward toward him. Sometimes she stood in doorways like this, just having him take her in."
Debbie Does Salad - by Jan Steckel (07/24/02)
"I had been having certain problems with stamina. I wasn't ejaculating prematurely or anything. My arms just got tired. Kim would be yelling 'Yes! Yes! Don't you dare stop!' and suddenly I would flop down on top of her, gasping like a beached flounder."
The Princess and The Grape - by Carolina Moon (07/17/02)
"She greedily lapped at my mouth, determined not to spill a drop. But I pushed her back on the table, hiking her skirt all the way up those creamy thighs, parting them with kisses."
Coffee Delights - by Lydia Fay (07/10/02)
"Wait a minute, she thought, as cool air contacted her legs where the feel of her long silk skirt used to be. She started to open her eyes but was stopped by a hand over her eyes. She felt the air get warmer as Eric leaned over close to her ear."
Business Lunch - by Deborah Layne (07/03/02)
"'What a relief to know that I'm here strictly to talk about marketing, to know I'm not thinking about how to get you on your knees under my desk, to know I look at your soft inviting lips and I'm only thinking about the strategic marketing plan they'll be sharing with me after dessert.'"
Seaside III - by Leonore Wilson (06/26/02)
"My cock stiffens upward as her hand wanders into that natal jungle, that forest, dark swamp where I hunger. Her thumb and forefinger kiss to unzip me."
Man in the Moon: Naked - by Adrianna de la Rosa (06/19/02)
"They made haiku in their sexual postures. He fit her perfectly, like a hand in a glove."
The Open Book - by Leslie Joyce (06/12/02)
"His tongue is a paintbrush; he begins his brushstroke gently like he's painting a watercolor, then progresses to the light dabbing of oil on canvas. He makes his tongue into an eraser, but does not erase what he has started, only adds to it. Her grip around his head relaxes after her orgasm."
Stunning - by Kathy Lynn Sliter (06/05/02)
"Look at you, walking in here like that. Wearing that ensemble, grape and tight on your thighs, slate blue barely holding your bosom, your dancer's pecs smooth, and...beaded with..."
His and Her Favorites - by Robert Fawn (05/29/02)
"That evening when I came home from my job as a healthcare professional Richard sat at his desk, wearing one of my skirts, his pen moving hastily."
Robbie Jacks Off (05/29/02)
Photos of our favorite guy masturbator -- Robbie does phone sex, Viagra, and more.
From Russia with Lust -- by Mike Alexander (05/29/02)
"The background noise of Moscow traffic wafted through the billowing net curtains to mix with the sound of her passion as Mariyana gently made love to herself."
Man in the Moon: Valdez - by Adrianna de la Rosa (05/22/02)
"She positioned herself over him and her pearls fell over his penis like a bridle. She wanted this as she had never wanted anything, for the aesthetics of it. Her lips crested over him, and the pearls roped him, as she slid up and down the length of him."
Reception - by Ellen Jacobs (05/22/02)
"I was really getting into it, and was almost to my climax when my husband walked into the bedroom. I fumbled around for the off switch and couldn't find it..."
Flicker - by Roxanne Sebastién (05/15/02)
"I try to pull the hem of my short skirt down as low as I can, but you notice and slap my hand away while you give money to the man behind the counter. You knock three quarters off the counter with the back of your hand and look to me, one eyebrow raised. I look down, and then behind me at the two men waiting for their turn at the counter, holding crumpled bills and tired wallets between their thick, red fingers."
The Imaginary Lover - by Victoria Manley (05/15/02)
"My body began to convulse with the orgasm the moment his vibrating head touched my clit and I had to turn my face to the side, biting into the pillow in the attempt to not scream out. It felt like a thousand little tongues on my swollen button, and my juices flowed over his talented little head."
Learning from Masturbation - by Mike Kimera (05/15/02)
""Here's a thing to try the next time you want to get off alone. Get naked. Lie somewhere comfortable. Don't let any part of your body touch any other part: keep your legs apart, your arms away from your body, palms up. Close your eyes. Imagine a blank cinema screen. Silver. Flat. Now fill it with lust."
Media Frenzy - by Diana Cage (05/08/02)
"The thought of her looking at these pictures, jeans pushed down, fingers dipping into wet, salty pink, making circles, furtively putting in a digit or two and then banging herself silly, oh god, it makes me wet. I clench my thighs together and concentrate on the heat in my crotch as I turn the pages."
Venus - by Scott J. Ecksel (05/08/02)
"I thought about him in his bathroom, how he would walk in and unzip his pants and stand against the toilet, holding onto the wall with one hand and his cock in the other, and how he would see the Priapus figurine there and start to stroke himself, making himself hard and thick like the god standing next to the sink."
My Breasts - by Tanja L. Edwards (05/01/02)
"I believe that all my sensuousness is held within my breasts. I can tell by the way my breasts swell and ache, so hot against the confines of the cool satin bras I wear."
Man in the Moon: Gazing - by Adrianna de la Rosa (04/17/02)
"She had gotten him a really marvelous cigar, very long and very thick. She asked him to insert it into her because this was so very very wicked and she wanted it to be so soaked with the scent of her that when he smoked it later he would have her all over his fingers and curling up into the smoke."
Enriched - by Galiana Chance (04/10/02)
"Tonight I lead, at his request. I can barely breathe. I blindfold him, standing naked, with his hands tied back so he won't accidentally take over. Then I caress him slowly, head to toe, ten times, with ten different sensations..."
Rikka (04/03/02)
Voluptuous photos and verse from luscious women.
Seaside II - by Leonore Wilson (03/27/02)
"You make a sound like no other, he says. Gentle girl, sweet apple, lavish me, he says. I am surrounded by the ocean and sighs and safety. I sit in his desk chair and my legs open wide: the over here of my thighs glisten."
Man in the Moon: Lace - by Adrianna de la Rosa (03/20/02)
"She did this over the dinner that he made for her. Crab legs and artichokes that first time, and she was so wet she was oh so very foamy that she didn't even care when she opened her jacket and said that she had a little something for him, and it was this glistening bra, completely transparent, with leopard print spots, and she waited for his breath and his glittering eyes to return to normal and she knew she had him right then and there, pinioned."
The Ghost of Daddy - by Anna Alviti (03/13/02)
"There was a time in her life when St Patrick's Day was second only to Christmas. A time long ago when Daddy was alive."
A Schizophrenic Orgy - by Cheri Zodd (03/13/02)
"I hide behind her, afraid of accepting the things she wants. And I can feel the heat rising from her as your otherself brings the leather belt down upon her wet and willing flesh, her eager offering. She is reds and oranges, brilliant yellows."
Making You Mine - by Cate Murray (03/06/02)
"I hand the girl the tiny Victorian wedding ring I've had cut and machined at one end to form a nipple-ring."
Traintime, baby - by john e (02/27/02)
"But what I really wanted to tell her about was the one where I'm in a certain circle of Hell, and it's East Coast humid, and I'm naked, my average body sexy with sweat. My skin is red from cultivated passion; I have a constant hard-on. I don't give a fuck."
Anticipation - by Jade Love (02/20/02)
"I choose the plumpest strawberry that I can find, dip it into the liquid chocolate confection and hold it over his chest. Letting it drip on his nipples, down his stomach, watching the sweetness fill his belly button."
Man in the Moon: 2 Baths - by Adrianna de la Rosa (02/13/02)
"How is it that we pick someone? Or is it all predestined? She was at a loss without her accustomed circumstances, her marriage. In this place she was a free agent. There was a bathtub with a Moorish feel underneath an arch. She spent hours there caressing herself and just dreaming."
A Different Kind of Girl - by Elizabeth Braun (02/06/02)
"We were dancing to this wild salsa music. I was wearing a full, layered, swishy red skirt that came just above my knees, and a white top gathered at the waist, neck and arms."
Five Fingers - by Helena Settimana (01/30/02)
"Midori makes me kneel so we can play pony together. Where she rides through my imagination, she is one with her small, hairless mount whose mane and tail shine black -- black, like the shiny skin that covers them both."
When Gretchen Goes Down - by Jim Parr (01/23/02)
"When Gretchen goes down, there is lust. She has small hands, but they grip you firmly, with skill and conviction."
Wanting More - by Tikki Glenwood (01/16/02)
"What guy wouldn't love to have four women screwing him at the same time, their breasts bouncing and thighs wet with desire as they take you between their legs over and over again, each one getting off more than the other one?"
Orange Groves - by Cheri Zodd (01/09/02)
"Thighs spread wide, heels digging into the fertile dirt, she pushed against his fingers, needing more. He filled her with dripping, fragrant fruit, stuffing it between her swelling lips, licking and sucking at the steady flow of juice."
Seaside - by Leonore Wilson (01/02/02)
"She is longing, this woman, walking up and down the beach, near the lighthouse. She is battered by desire, recalling pleasure. Recalling him, the professor she met on a holiday."
---
2001
Me and the Zamboni Man - by Laura Thorne (12/26/01)
"It's the way it glides out there, across the ice all big and massive, with its giant, hot tongue trailing shiny, wet saliva, that gets me off. The Zamboni man floods the ice -- I flood my panties"
Queen - by Elizabeth Braun (12/26/01)
"I am queen. I am tired of all the people that I rule. I am bored. My husband, the king has been away at war for over a year. God knows when hešll return. I am horny. No, that is an understatement. I am ravenously hungry for sex."
Martyred - by Anthony Beal (12/19/01)
"You'll have me at your mercy. You'll wear my ass out. You'll devour this rapier wit and smooth body kept tight by thousand-crunch days and sleepless nights."
The Suitors - by Robert Fawn (12/12/01)
"The next suitor is explicitly cruel from the beginning. He carries a whip, and calls himself Zeus, the God of Thunder. He doesn't want to touch me. He circles me, and cynically snarls, 'Look at the boy dressed like a girl, look at the man who thinks he's a woman!'"
Written at Your Request - by Rowan G. Cota (12/05/01)
"I'm tempted to tell you that I am looking up at my window and lighting another cigarette. That my lighter and the end of it are the only things lit in this room. Except for the screen."
Dulce et Decorum - by Uther Pendragon (12/01/01)
"'Now, now,' she said. 'Moving against my hand doesn't count. Hold yourself back until I get this done.' Despite her words, I felt her hands quiver when he moved. And her palm brushed against his shaft as her fingers slowly unrolled me."
Blue #9 - by Patricio (11/28/01)
"Finally she hangs by her ankles, and he is naked too, and his mouth kisses her jewelled cunt as her mouth kisses his cock and balls, and he has left her arms free to embrace him, and he embraces her."
Pushed - by Sarah L. Walters (11/28/01)
"He is steel. His belt gleams and for a startling moment I lay quietly, at peace, as he holds it above me."

Office Work - by Cinthia Ritchie (11/21/01)
"Someone calling me, loud, demanding. A supervisor, looking for me. Drop my hands, smooth my skirt, flush. Step out of the stall, face in the mirror flustered, hair scattered. Don't wash my hands. Carry my smell back through the office. The men, oh the men's eyes following me!"
Please - by C.B. Dylan (11/14/01)
"So now she looks back at me as I smile and thinks that she knows what I'm thinking about, but really she doesn't. It is more than just the curiosity of wondering how things would be between us now, wondering if I could make her come again and again, like in the old days. No, it's been years since I last saw her naked and the only thing that I really want to see right now is..."
We Are Four - by Utahna Faith (11/07/01)
"Clothes are strewn about -- Lily's jeans, my black boots, Alex's boxers, one of Luke's dark patterned socks."
Rain Dance (10/31/01)
"Your hands on your hips, you twirl the thin straps of the thong on your fingers. You lower each side, one at a time, showing the naked flesh. Each time you get bolder, showing more. Each time I grow stronger, harder for your core."
Man In The Moon - by Adrianna (10/24/01)
"Once she saw the man in the moon from her lover's house. Standing at the windows looking out over the dark sea, she looked up at the face of the full moon and saw what every renaissance artist saw; the face in three-quarter view for the first time. This might have been enough for her. Her lover stood behind her holding her wrists at her back, exerting a gentle pressure."
Blue #8 (10/24/01)
"In the turquoise lacquered box beside the computer you will find ten wooden clothes pins, a rubber dildo and a small vibrator. I want you to point the camera down at your blue cunt, and fasten the pins to your cunt-lips, and come for me with the dildo and the vibrator...wherever I am..."
Ritual - by Cooper Austin (10/10/01)
"Once, when they were both well beyond drunk, she told him she had a rape fantasy, and so they pretended. He hid in the closet and she walked into the bedroom, acting unaware."
Blue #7 (09/26/01)
"You are to write haiku for me. One is to be in my mailbox each morning when I wake. No signature. Neither his name, nor a designation for himself. Blue can hardly contain her delight. How well he understands her; that she required his instruction."
Cosi Fan Tutti - by Count of Shadows (10/03/01)
"Dore sucked at her lower lip. She fought the growing image Rashid was describing: of his slow strokes along a rigid cock. She wanted him to stop this right now! She did. It wasn't right. Why doesn't he stop?"
The Crying Game - by Cher Ladd-Vuolo (09/26/01)
"I enjoy watching her cry. Tears that fall like a continuous rain over the contradicting curves and crevices of her face. They enchant me. All too often, I would make her cry. Over the joy of things. Over the sorrow of things. Over anything at all. Anything...just to see her cry."
New Hope: January - by Bobby Staccato (09/19/01)
"Certain moments in time become instantly encased in the amber of memory. Even then, I knew that this would be one of them. Her pink skin in that yellow silk kimono as she walked slowly over to the bed in the candlelit room; the fading twilight in the background, receding through the closed sliding doors leading out to her terrace; and the snow-covered field beyond."
Hi! How are you? - by Grant Galloway (09/12/01)
"That's what she wrote, but I knew what she meant. She meant I love you, I miss you, I need you, I'm appealing to your dominant side that can never resist handing out advice to young women in short skirts who ask for it."
Worship service and Moon Dance - by Jennie Orvino (09/05/01)
"My favorite devotion is to kneel in front of him and go down 'til I can't breathe, and my forehead -- my third eye -- is pressed against his belly."
Robbie Jacks Off - photos (08/29/01)
Some men golf, some fish, and some have more interesting hobbies...for women only, he says, but we would never restrict anyone!
Write Me - by Syd Candler (08/29/01)
"I don't mention the other invention I created in my head, the attachment that fits over the cock to make it bigger, as big as she wants, and vibrates, and has a piece on it that sucks on her clit no matter where his cock is. He doesn't want to know that. None of them do."
Daddy's Bad Baby Girl - by Anna Alviti (08/22/01)
"She does know. She knows too well. She knows he will spank her and she knows it will hurt more than it did the last time; knows that each time he spanks her, it will hurt more because she deserves it. She is a bad girl and bad girls must be spanked."
Four Lost Etudes - by Ann Dulaney (08/15/01)
"'So then she says to me, 'Wanna see something?' I go, 'Sure.' She tells me to hide in the closet, and props it open just a crack -- like this -- so I can see out. Then her brother comes in and they start taking off all their clothes.'"
Blue #6 - by Patricio (08/08/01)
"Today, after his inspection, there are no whips, crops, bonds, blindfolds. Today he bends her over his knee, places his left hand at her cunt and says, 'Ask me, Blue. Ask me what's written on your body.'"
Conjugal Visit - by Bill McCord (08/01/01)
"At a stoplight, just before the prison wall began, he turned to look. She was leaning against the window, her hand up under her dress, staring with tear-filled eyes high up on the prison wall."
Breakfast - by Dorion Sagan (07/25/01)
"'Don't be afraid,' says the girl in a sweet tone of maternal reassurance. 'These people won't say anything. They're really quite imaginary anyway. We can have sex and they'll just keep on eating.'"
Trial By Fire - by Gwydion McCarthy (07/18/01)
"More silence. This is the silence you first gave me. When I first unwrapped you, the first time, that quiet waiting silence to see if I would be disgusted, for this is what the world had trained you to be. Silent. Passive. Waiting. You waited to see if I would turn and run or stay and play."
The Juke Joint - by Jeneice Inez Menzies (07/11/01)
"I recommend the special of the day: none other than this love serenade. Marinated and simmered, toasted with the heat between my legs."
Feed Me: Lust In One Act - by Aria Braverman (07/04/01)
"We'll tie him up. If he fucked you better, you'd have some real hips. [FAT GIRL removes her right sandal and slides her toes under the table and up against THIN GIRL's crotch, pressing hard]"
ASK THE OFFICIAL SLUT
Dear Slut - by The Official Slut of the New Millenium (4/01/01)


"Do you know how many times you can come on I-25 while listening to 'N Sync and pretending you're at the bottom of the puppy pile of every person on the highway? But then you begin to wonder if maybe you've already fucked all of those people already?"




Dear Slut - by The Official Slut of the New Millenium (5/09/01)
"Is there some city where women like anal sex? I am tired of even thinking about the negotiation involved when I try to spread their cheeks."


Dear Slut - by The Official Slut of the New Millenium (6/13/01)
"Is there some food that makes women taste sweeter for cunninlingus?"


---
Running - by Christopher Kroeker (06/27/01)
"I know it's crazy, but think about it: you're running down an old deserted logging road deep in the woods, when from far off you see a figure. Even though you cannot make out any features, you know immediately she is female."
Jumping Jacks - by Debbie Ann (06/20/01)
"Ok, he says, do ten jumping jacks. And I can't, won't, don't. He sits in a chair, looks at me and says, I'm waiting."
Flint - by Molly Wilde (6/13/01)
"You stroke her now, under the blue and white hospital gown, but the lights are low and your eyes are shut tight and you're right up against her and she's breathing fast like she does when she's paying attention to your touch, when you're working her, softening her. And it just happens, you didn't expect it to happen, but your cock hardens and she knows it almost before you do."
Sip - by Kell (6/06/01)
"'A friend of mine went to another data center not long ago. He said he actually touched Yahoo.' He pulled off his glasses and gazed at me. I swallowed, tried to inhale, contemplating the sheer magnitude of all that raw computer power."
Merciful - by Thomas E. Rowley (5/30/01)
"White cock parting black lips / The head entering / A red tip against red lips / A white shaft enveloped."
This Loneliness - by Jessica Blau (5/23/01)
"Married and older, the gray-haired man takes her to the inn nestled between the mountains and the large, black sea. She is quite younger than him -- she is nearly seventeen, in her last year of high school."
Blue #5 - by Patricio (5/16/01)
"Finally she feels she has no choice. One day she simply says to him: 'Please hurt my breasts, Sir, until they feel possessed by you.' And she leaves it to him, whether he will enact her desires."
Locked Down For Safekeeping - by Debra Hyde (5/09/01)
"You think I would've worn my alumni colors on the night the University of Connecticut won the women's NCAA basketball title, but I didn't. School colors are useless to the naked."
From the Celebration of Self, National Masturbation Month, May 2001
Where the Marsh Ends: And Forests of Hearts - by Count of Shadows (05/30/01)
"'I don't want to fuck you,' she said. 'I'll lose myself.'"
A Religious Experience - by Hawkwind (05/16/01)
"Opening my eyes again, I see his knife -- his athame. The blade that has scored my skin, with his mark. I take it up and sit back on my heels. On each thigh, just above the knee, I scratch his mark, his initial, his rune, over and over till I can see the white line on my skin in even the dim light."
Do Things Go Better With Coke? - art by C.L. Wilson (05/09/01)
"...a long necked beer bottle is the best dildo I've ever found."
A Jewel of a Woman - by Mary Anne Mohanraj (05/02/01)
"Jewels. That's right. When I'm fluffin' the muffin, buffing the beaver, airing the orchid -- you know exactly what I mean -- I'm thinking about rubies. Rubies and diamonds."
Geek Love - by metroblue (5/02/01)
"I shifted in my seat, newly aware of the constriction of the corset I wore -- one of a series, in black lace this time. I wore them to remind me of my body, to remind me of actual reality lest I become immersed in digital. Too much time online, and one loses one's flesh."
Ritualistic Pillowtalk for the Masses - by lotus rose (4/25/01)
"It threw her into a thoughtful daze. She'd known a dozen different caresses from dozens of fingertips. At times, she'd licked at them in sorrow, as her tears trembled and fell."
You're Welcome - by Nola Summers (4/18/01)
"I place the paddle where you can see it and pick up the small whip. I start at your head and slowly drag the tails down over your back. I swirl them down between your legs and pay special attention to the straining bulge of your rigid cock, still held in its leather pouch."
The Horse Butcher's Son - by Helena Settimana (4/11/01)
"The crooner suggests a café, and midway through your mocha you are wishing for absinthe and the company of talented dwarves a la Lautrec. You tell him so. He calls for anisette."
Blue #4 - by Patricio (4/11/01)
"All the same, you find yourself watching the screen. It's going to be a harsh one. The fat man has slapped the pretty nude woman in the face and she stands, fingers interlaced on the back of her head, while he binds rope around her ample breasts and places clamps on the nipples then begins to stick pins in the tender flesh and..."
The Things In the Closet - by Cher Ladd-Vuolo (4/4/01)
"I have accumulated two hundred lovers in one single year. 1985. What an amazing year. If it had a pulse, I fucked it. Man, woman, beast. It didn't matter. If I could have combined the efforts of each one of these species into one huge fuckfest, I would have."
In a Strange Country - by Ted Bouvier (3/28/01)
"And though in her depths she knew what was transpiring, so confounding was this novelty that her jumbled imagination failed to summon even a tiny vision of herself this way -- bound hand and foot and with her pubis laid bare."
Reflection - by Aurelia Westlake (3/21/01)
"'You haven't let me finish,' he says, taking the finger from my mouth and moving it around my face. 'The moment when a woman is most beautiful is when she comes. You've never seen yourself come, have you?'"
Mad Play Summer - by Christine Hamm (3/14/01)
"Smooth would look at us as if we were a forest of red dresses, pink moons, and shaded eyes. Sometimes we'd take off our bikini tops. Shadowboy shot tiny gardens all over our faces."
The Sharing - by Brian Peters (3/07/01)
"Let me tell you of David and Mercy Rothman, perhaps the oldest of the dancers among us: in their eighties, I would guess. Often they are the first dancers of the evening, and somehow they set the tone. They walk out of the changing room -- David clad only in joy and a broad smile, and Mercy in a quilted teal robe -- and slowly walk hand in hand to the platform, with a dignity only time and experience can bring."
From the Travel Edition
Blue in Cuba - by Patricio (2/28/01)
"Only in the washroom at the airport are you to strip, and open the blue body-paint, and mark yourself, on your arms and legs and belly and breasts and buttocks and sides, YANQUI, in big bold lettering, concealed, but with the edges of letters almost revealing themselves when you dress again, in your long-sleeved cream blouse and your long blue dirndl skirt."
Slow Trains - by Susannah Indigo (02/28/01)
"She's lost between the sensuality of the moment and the urge to look furtively around for voyeurs. What would someone say if they saw her -- put your skirt back on, young lady, this is a family train?"
Cross Country and The Cay - by Bill Noble (2/21/01)
"After deciding not to stop at The World's Most Stupendous Python, they were suddenly brave enough for tender and mutual oral sex."
Jitterbug - by Souvie (2/14/01)
"The man was just on the verge of orgasm, and Alfie was already counting his katydid days over, when in through the window came the largest swarm of dragonflies that Alfie, or the two humans, had ever seen."
Lost Angelica - by Dusty Angel (2/07/01)
"She moaned in harmony with the fading guitar, and I realized that she had begun to fade a bit as well. I was on the verge of tears, and I sucked harder."
Master of Her Heart - by Janie Flaherty (02/14/01)
"'Don't go too far away from your desk today, and take this other package with you, to be opened only when I tell you,' he tells her with a sly smile as he kisses her goodbye."
The Valentine's Gift - by Alex M. Quinlan (02/14/01)
"She holds a rattan cane, which matches the lines marking the white swells of her breasts. Her head bowed, she holds in her mouth a rose the color of the garnets in her hair, thorns thick along its length."
Erotik Valentine 7.2- by Count of Shadows (02/14/01)
"Baby knew Cupid lived down in the jungle; where the Crazies reigned and the homeless preyed; down in the tunnels and the ruins; down where the Gods partied in chaos and madness and murder and money. Baby wanted luv real bad."
Cat Burglar - by Ali Torrelli (1/31/01)
"She's doing it again. She's stealing from me. Like a cat burglar in the night, her nimble fingers are lifting what is rightly mine."
Dessert for the Gourmet - by William Borden (1/24/01)
"Alyssa wants to do it in public. I tell her we'll get arrested. She says I don't really love her."
Cock of All Trades - by Julian Robinson (01/17/01)
"Their favorite part was where I threw Abigail down on the canopied four-poster, on top of the thirty-seven lace-trimmed, satin-cased, down-stuffed pillows (she always reserved the Victorian theme room), pulled her wrists up over her head with one hand, and tore off her silk chemise with the other."
Blue #3 - by Patricio (01/10/01)
"Soon you stand, still nude, legs straight and apart, in his study. He places a soft padded leather blindfold over your eyes. He tells you to bend forward, hands on your upper thighs."
The Official Slut of the New Millenium - by Samantha Capps Emerson (01/03/01)
"Not long after I was named The Official Slut of the New Millenium, I set out to fulfill my duties with the enthusiasm of a newly-crowned Miss America. Purity was not a key requirement for the job..."
---
2000
The Teachings of Robocopulation
-- selected naughty readings from the Byteble - by M. Christian (12/27/00)
"The Sacred Mary Marilyn in a moment of extreme worship, did offer herself to the Temple of Screaming Metal, and there, did she lay herself up for all to Come and all to See, and there did she come, and again. And LO! did she come."
Twas the night before Christmas, or, how Rudi... came... to be one of Santa's reindeer - by Patricio(12/20/00)
"Oh please may my Master let me down real soon / My ankles are hurting, I'm ready to swoon / And besides I've not wrapped all his presents up yet / Not the single-tailed whip -- Not the new tit-clamp set..."
The Romance of Escalators and
Enough Ribena to Incarnadine the Multitudinous Seas - by Andrew Gallix (12/20/00)
"That night, I had this vivid dream in which the gingerbread men rose from the baking tray Galatea fashion. Still under the influence of the self-raising flour, they legged it upstairs to gang-bang the Play-Doh model."
Goodwife - by PJ, with painting by C.S. Wilson (12/13/00)
"Does she lie in bed and listen to the clackclack of your typing as you run away with me and think thank God he doesn't want it from me, he's not on my to-do list anymore?"
Zucchini - by Raphaela Crown (12/06/00)
"I'll admit it...I don't always feel this sexy. Some days I just feel...big. But today I'm the Venus of Willendorf with clothes on, a walking fertility goddess: enormous balloon-like tits, huge handfuls of round ass, a broad expanse of luscious belly. Did I mention my tiny waist?"
On the Line - by Lauren Schone (11/29/00)
"There, now all that credit card stuff is behind us. Let's talk about what turns us on, John. Can I call you John?...Ah, thank you, John. Say, I'll bet you're a cowboy. Am I right, or am I right?"
Blue #2 - by Patricio (11/22/00)
"He leads you, backwards, by his fingers in your cunt, your writer's cunt, to his blue room. Your eyes are watering a little. Your body is quivering a little. He stands you, facing his day bed, beside the video camera, now on a stand."
Grady's Bar & Grill - by Aria Braverman (11/15/00)
"He liked me a lot when I was thirteen -- ripe, pure, giggly at his hands under my short skirt; his kisses; his prick up against my ass, my body pressed so hard against the wine rack that I thought if I breathed every single bottle would tumble down and shatter, bringing each customer back to peer at the cheap little girl who couldn't keep men's heat off of her."
In Praise of His Penis - text by Rachel Funari, sculpture by C.L. Wilson (11/08/00)
"I love when I feel the penis pulse agitatedly against me, its erratic little bursts uncontrolled by either lover, and it makes me laugh with a possessive mirth when I catch sight of its independent little hoppings."
You Can Call Me Al - by Susannah Indigo (11/01/00)
"When the oversized box arrives on my porch, I open it carefully, noting the "fragile" overnight mailing label from Male Boxes Etc. and the many parental-advisory stickers running down the left side."
Unsafe For Any Need - photography (11/01/00)
At what speed is your libido freed?
Drums - by Jeff Beresford-Howe (10/25/00)
"I start pinching, playing your nipples like drums, small hard drums that need a firm stroke. You're breathing hard now, trying not to draw attention to yourself but lost in my arms, lost to the music, lost against my body."
Lube The World, I Want To Get Off: The Slippery Slope of Seduction - by Alex M. Quinlan (10/18/00)
"He clambered over to fuck me at last, and as soon as he leaned on me, I squirted out from under him like a watermelon seed."
Electricity - by Susie Bright (10/11/00)
"Yes, sexual success does give you high self-esteem. It's so electric that it could probably make your hair stand on end if you found enough people feeling it simultaneously."
Blue #1 - by Patricio (10/4/00)
"He doesn't wash you. For the first time, he doesn't wash you. You stand naked at his study door, your hands behind your head, your legs apart. And for the first time, when he emerges, he doesn't take you to the bathroom."